Beverly Warman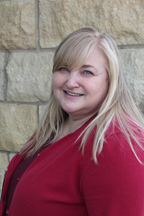 Office: Wenatchi Hall 2221H
Phone: 509.682.6676
E-mail: bwarman@wvc.edu
Website: http://commons.wvc.edu/bwarman/default.aspx
AAS, Wenatchee Valley College
B.A., Psychology, Western Washington University
M.Ed., Counseling Psychology, Heritage College
Beverly Warman has been a chemical dependency faculty member/program director at WVC since 2000.
She teaches courses such as Survey of Chemical Dependency, Cultural Diversity Counseling Techniques, Case Management of Chemically Dependent Patient, Physiological Action of Alcohol and Other Drugs, Chemical Dependency Relapse Prevention, Adolescent Treatment Plant, Chemical Dependency Counseling/Treatment of Techniques.
Her areas of professional interest include neurchemistry of addiction. Her hobbies are working in an orchard, gardening and reading.