MAC Gallery
The MAC Gallery is able to display artwork by faculty, students, and professional guest artists thanks to generous support from grants and community members. With your donation, the gallery can continue bringing exhibits and cultural events to WVC and our community.
Current Exhibit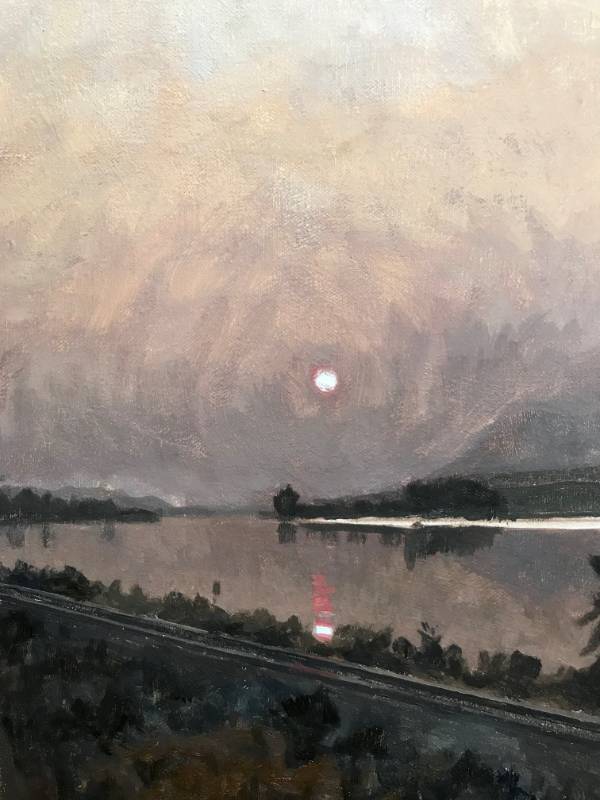 "HWY 97"
Sharrat DeLong
Jan. 14-Feb. 15, 2019
First Friday Opening Reception: Feb. 1, 5-7 p.m.
Gallery Hours: 9 a.m. to 5 p.m., Monday - Friday
Wenatchee artist and current WVC student Sharratt DeLong displays the striking byproducts of his brutal daily work commute up and down Highway 97. His romantic landscapes in the half-light of sunrise are tainted by familiar human interventions into nature. Done compulsively, these are painterly impressions of lonely places at particular moments, ones which the artist could not bear to pass by without memorializing.
The MAC Gallery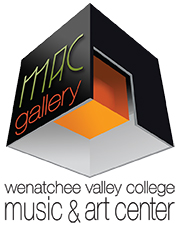 The MAC Gallery hosts a yearly series of high quality and thought provoking exhibitions of contemporary art by faculty, exceptional students, and invited professional guest artists from around the region. The carefully curated exhibitions and associated events enhance the instruction of the art department and work toward WVC's mission to provide important cultural opportunities for the community.