MAC Gallery
The MAC Gallery is able to display artwork by faculty, students, and professional guest artists thanks to generous support from grants and community members. With your donation, the gallery can continue bringing exhibits and cultural events to WVC and our community.
Current Exhibit
The WVC art department and MAC Gallery are proud to present the work of WVC's latest cadre of students graduating with an associate degree in graphic design. These six students have invested two years' worth of ink, sweat and tears as they learned all aspects of graphic design. Now they invite the public to experience the fruits of their labors, through a presentation of individually made, web-based portfolios.
In addition to general education requirements, and artistic development throughout, the program requires students to take a series of graphic design specific classes covering software, digital photography, typography, layout, packaging design, web design and branding. The branding class is a capstone for the degree, asking students to create a fictitious gelato shop, along with all associated designs for the company. This is fundamentally about creative problem solving, where designs have to be beautiful, but also communicate a brand effectively. Evidence of all of this work can be seen in their portfolios.
Graphic design students take classes from practicing professional designers, including Program Director David Hampton, and instructors Arius Elvikis and Elena Payne. They also have opportunities to build skills in other areas of the art department, including painting, drawing, printmaking and illustration classes.
"The evolution of this class over the past two years has been amazing to witness!" Hampton said. "They have transformed their passion for graphic design from the genuine pleasure of making things into the ability and obsession to visually communicate thoughts or abstract ideas to others. This is about helping students build strong, creative designs through better problem solving and critical thinking."
Paige Osterlund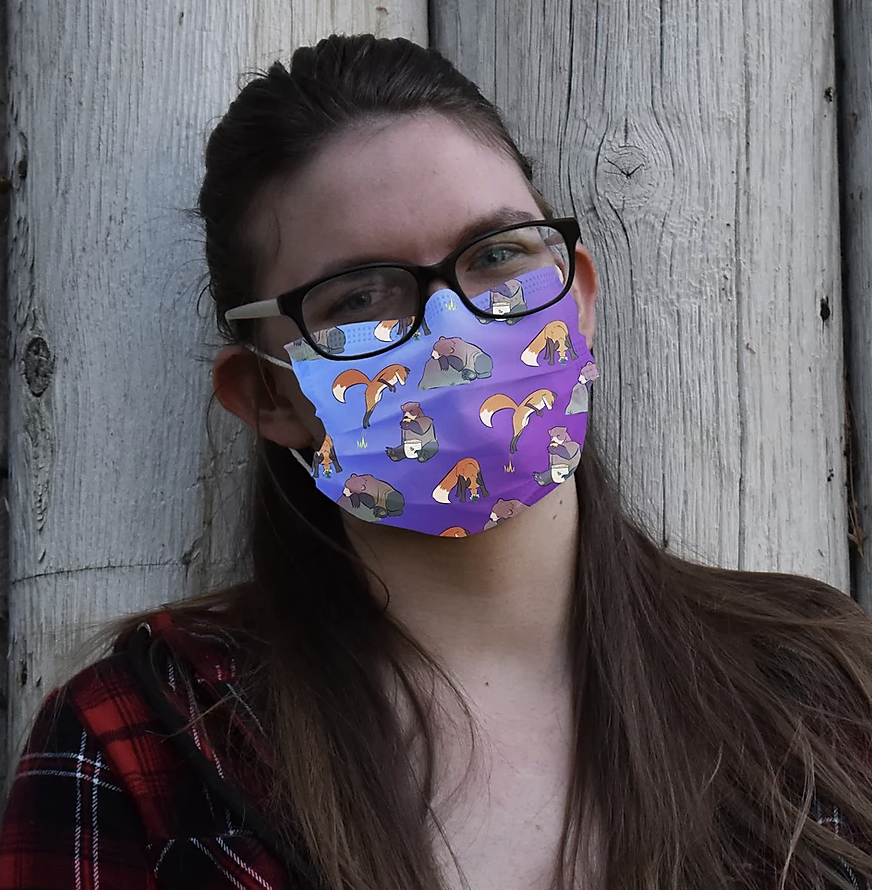 Creating for herself and others, Paige Osterlund has always been passionate about bringing intriguing ideas and beautiful displays to life. Growing up in Wenatchee, she was always striving to refine her artistic abilities. During this growth she realized that she also had a heartfelt urge to help others realize their hopes as well—to help others realize their dreams and ideas with a tangible experience, to share with themselves and others. It's within this passion that she worked to make a positive path for herself. Searching for ways to bring her and other's ideas to life, she enrolled in the graphic design program at Wenatchee Valley College.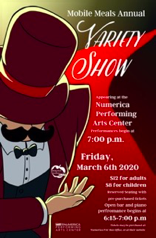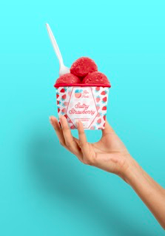 The work in the graphic design program was never easy for me, but it was entirely worth it. In the program I not only got to expand my artistic horizons, but I also got to experience what it meant to design for others as well. Working with others to manifest what only their minds can see can be difficult, but it is immensely rewarding to see the projects that I helped to create come together as the finished products and the final drafts of a dream. That's exactly what this kind of work is about. Now armed with new vigor, and the skills to carry them out, I'm ready to create with others.
Making a career out of something you love is difficult. There are moments where you will have to fight harder than you ever have, but that's the excitement of it. If I could make a full career out of seeing the elated faces of people seeing their fantasies as reality, and out of my own works manifesting in the same way—that would be a goal worth working my hardest for.
Nicolas Pineda

Since I was a little boy I've been in love with arts, and I knew I wanted to do art for a living, but I was not sure about what kind of art I wanted to do. When I was 14 years old, I started doing photography with an old camera my grandparents gave me for Christmas. After a while of learning how to use the camera I started practicing my photography skills with friends and family members, I remember those moments as the happiest moments in my life. When I was in high school, I started working for the first time in a fruit company to buy myself a professional camera.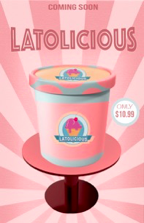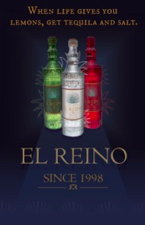 After a while, I started doing photography in a more professional way by using a professional camera and editing programs. Although I loved doing photography and I really wanted to do it professionally after high school, I was also interested in more things like technology, drawing, and design, so I was so unsure about what exactly I wanted to do after high school, until I talked to my counselors. They were the ones that told me about WVC and their graphic design program. When I graduated from high school I moved to Wenatchee and my journey into the graphic design world started.
In my first year in the program, I had a really difficult time trying to learn all of the new programs, I even had to quit a class because it was really difficult for me. I thought I was not going to be able to finish the program, and I put myself in doubt so many times. I was afraid to lose, so I decided to push myself even more, because giving up, it was not an option for me. The second-year was so much better because I was a little more familiar with the programs and my professors. I had struggles, of course, but for many reasons, it was much easier for me to deal with. After WVC I will be moving to Seattle to find a job and will continue to study graphic design.
Teeya Rich
Teeya Rich is a fun-loving person that has always had an eye for everything art-related. She enjoys putting a little fun and laughs into every project she does, but don't let that fool you; she is just as serious as she is sassy.
"Being raised a bit differently than other people, I never got to go out much, and any learning I had in the past was always via homeschooling or online. Never getting the chance to be around people left me with a lot of social anxieties and problems communicating with others. This lack of socialization also gave me the chance to stand back and look at the world around me.

When I learned about the WVC Graphic Design program through one of the fantastic teachers at WVC, Scott Bailey, I was thrilled to find a path for someone like me. My experience at WVC has not always been an easy one, but it has helped me grow, not only as an artist but as a person.
Though I have learned so much from all the classes I was able to take at WVC, I still feel there is much more to learn about the world of graphic design. That is why my goal is to continue my education at a university in Seattle.
My motto is: Always enjoy the little things, and if you can't see them, start looking."
Nicole Warren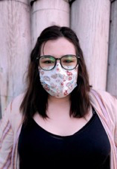 Nicole Warren was raised in the mountains of Leavenworth, Washington. Growing up, she was always able to express herself best through her art.
Her art career really began when she worked on a mural for the Buddy Bench at Osborn Elementary while she was a sophomore in high school. The art program at WVC has changed her life in many ways. She has learned to express herself, how to collaborate with others, and that there is always room to improve. She has been inspired by her peers and professors who challenge her to be her best.
And she has found a home in a community of artists whom she holds in high regard. In her future she looks forward to continuing to grow as a designer, as an artist, and as a person. Similar to how a painting is never finished, there is always more to learn.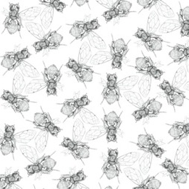 Ashley West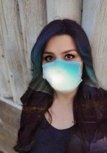 Ashley West is an upcoming graduate from the WVC Graphic Design program, a lifelong lover of art, and a caffeine enthusiast. She joined the program after years of falling victim to the well-intentioned advice that one cannot make art for a living and is excited to leave the crushing world of retail, administration, and public service behind and begin a career doing something she is truly passionate about.
Ashley has worked very hard to develop her art and design skills under the guidance of the brilliant professors at WVC and hopes to find her place in the design community here in the Wenatchee Valley to share and sharpen those skills.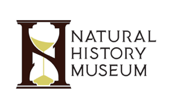 "For the longest time, I had no idea what to do with myself. I longed for a life that I found fulfilling, but believed that the things I loved could not sustain a productive living. After an unused certification in massage and a few years of floundering through jobs that broke my spirit and sapped my soul, I finally decided to take a chance and join the WVC Graphic Design program and see if I could make my future something to look forward to. My classmates and the incredible professors at WVC have made this experience truly amazing and I've learned to do more than I could have imagined myself capable of. I'll be graduating in the fall with my Associates of Arts and Sciences as well as my Graphic Design degree and I'm more excited for what is to come than I have ever been. I'm so happy to say it was a chance worth taking."
Sabrina Windsor

Quiet, but with just the right amount of sass, Sabrina Windsor is a soon-to-be graduate of the Wenatchee Valley College Graphic Design program.
While growing up in Wenatchee all her life, she realized that the arts called her to her louder than the high school counselors who shoved math curriculum in her face. Fortunately, a college professor, Scott Bailey, revealed to her some options and the truth: artists can make a living too. From there she entered the graphic design program to explore a degree in her field of interests. With an art degree in hand, she will prove that she won't need calculus to succeed.
"The past two years challenged me quite a bit, but learning as much I could in the program left me with skills that doesn't just make me a better designer, but a better artist as a whole. Thanks to my professors and my peers I feel that I met a good foundation when it comes to working with clients and fellow designers. I feel that a chance at making a successful career with my art exists. There might have only been two years of the graphic design program, but this is only the start. I hope to keep improving; I will always keep learning."
The MAC Gallery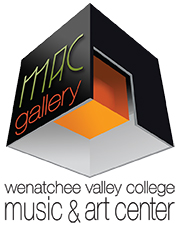 The MAC Gallery hosts a yearly series of high quality and thought provoking exhibitions of contemporary art by faculty, exceptional students, and invited professional guest artists from around the region. The carefully curated exhibitions and associated events enhance the instruction of the art department and work toward WVC's mission to provide important cultural opportunities for the community.