MAC Gallery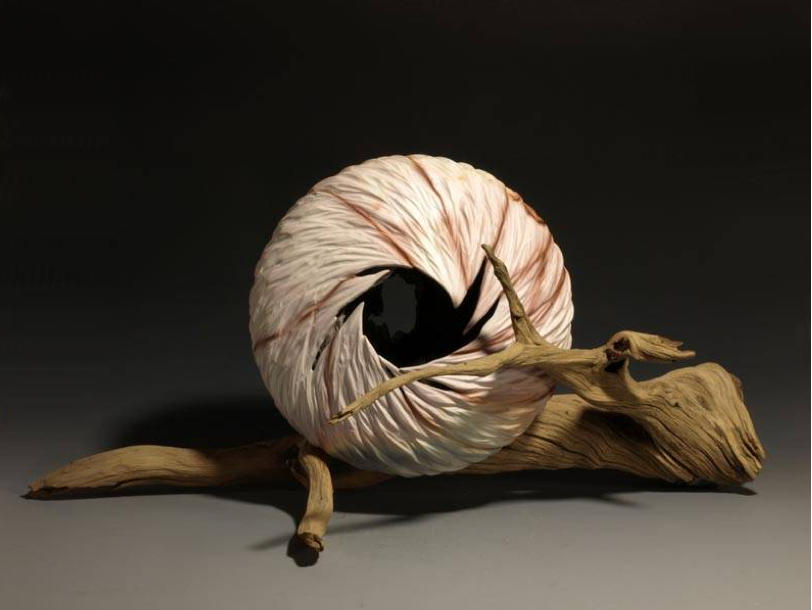 "Spirit Within" by Ruth Allan

Ruth E. Allan: Looking Forward, Reaching Back
February 3—March 22, 2023
First Friday Opening Reception: February 3, 5-7 p.m.


The MAC Gallery is proud to display a retrospective collection of exquisite works by Ruth E. Allan, pieces stretching back through decades of development of her iconic saggar and Raku ceramic techniques and forms. Ruth is a legend in the ceramics world, recognized as a true master of her craft. A consummate artist and instructor, she has made the Ceramics discipline a cornerstone of the WVC Art Department, inspiring generations of students. She is also beloved in the Wenatchee community, as evidenced by her winning the inaugural Stanley Lifetime Achievement Award in 2002, as well as the 2011 Wenatchee's Living Treasure Award.
Artist's bio
Ruth E. Allan is a visual and ceramic artist whose unique saggar and Raku fired work has been exhibited, published and collected worldwide.
A Washington State native, she grew up on a small farm surrounded by the magnificence of Puget Sound. Her love of nature and devotion to the arts from an early age nourished a passion for drawing, painting, working with clay, and carving. Art has been a source of inspiration while raising five children, teaching, creating museum exhibits and working for the arts in the community.
Currently, she teaches the ceramics classes at Wenatchee Valley College and manages the studio; was curator and exhibits specialist for the Museum of the Columbia at Rocky Reach Dam; creates and markets one-of-a-kind porcelain clay vessels that are wheel thrown, hand polished and/or hand carved then Raku or saggar fired. The subtle yet striking saggar color effects are "conjured" onto the pots during the firing by the placement of minerals and combustibles on or near the surfaces, or it can result in striking black, gray, and white patterns without the use of glazes.
Her Master of Fine Arts degree in painting and design is from the U. of Illinois. She has taught many specialty workshops on saggar firing methods for universities, arts festivals, and groups of potters. She was guest Artist in Residence 1997 at the Hap Pottery in Beijing, P.R. China. While there, she gave slide lectures on saggar firing at several universities and taught a Raku firing session at the Pottery.
Publications that include her work: Ceramics Monthly Magazine, USA, Jan. 1992; "Sawdust Firing, The Complete Potter Series" Batsford Books, UK, England (in USA, U. of Pennsylvania Press) 1994; "Best of Pottery" Quarry Books, Rockport, Mass. 1996; "Masking and Resists for Ceramics" A.C. Black Pub. Ltd, UK, England, 1996; "Barrel, Pit and Saggar Firing" The American Ceramic Society, 2001; Chinese Potters Newsletter, Winter issue, Beijing, P.R.China, 2002; "Alternative Kilns and Firing Techniques", by Andrew Wandless, Lark Books Pub. 2004; "500 Raku", Sterling Pub. Co. 2011.
"With my partners, the kilns, I create classic porcelain vessels with sensitive and dynamic surfaces that quietly radiate vitality and inspire the viewer. Or, with Raku, create splendid surfaces that speak a narrative more flamboyant."
The MAC Gallery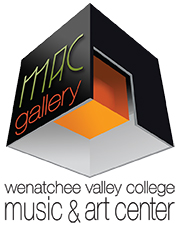 The MAC Gallery hosts a yearly series of high quality and thought provoking exhibitions of contemporary art by faculty, exceptional students, and invited professional guest artists from around the region. The carefully curated exhibitions and associated events enhance the instruction of the art department and work toward WVC's mission to provide important cultural opportunities for the community.
The MAC Gallery is able to display artwork by faculty, students, and professional guest artists thanks to generous support from grants and community members. With your donation, the gallery can continue bringing exhibits and cultural events to WVC and our community.
Hours of Operation
8 AM to 5 PM, Monday-Friday, except for holidays and campus closures
Additional hours include First Friday on the first Friday of each month, 5-7 PM.