MAC Gallery
The MAC Gallery is able to display artwork by faculty, students, and professional guest artists thanks to generous support from grants and community members. With your donation, the gallery can continue bringing exhibits and cultural events to WVC and our community.
Current Exhibit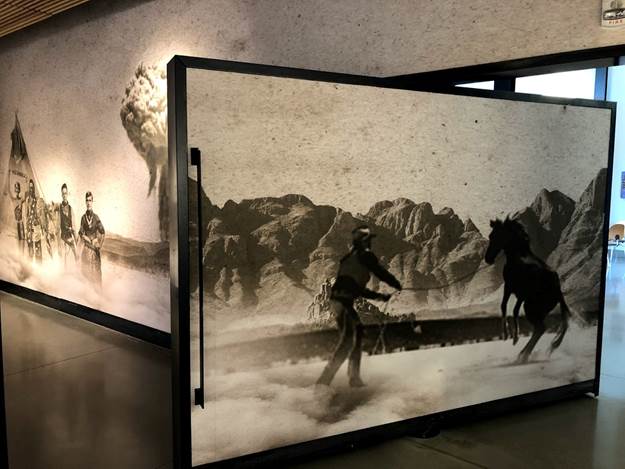 Happy Trails: An Investigation into the Typography, Symbols and Icons of the Western Frontier
Justin Colt Beckman
April 5-May 8, 2019
First Friday Opening Reception: April 5, 5-7 p.m.
Artist's lecture: April 5, 12 p.m.
Gallery Hours: 9 a.m. to 5 p.m., Monday - Friday
CWU Graphic Design Professor Justin Colt Beckman uses a variety of media, including digital prints, video, and sculpture, in an installation exploring how the typography, symbols and icons of American culture have defined our collective memory. Juxtaposing images and text from contrasting subjects and time periods, he questions the veracity of our staged historical records and embellished folklore of the Western Frontier, as told from the traditional lenses of white, patriarchal storytellers. Among other things, Happy Trails features an incredible mural-sized image on the east wall of the gallery, with video superimposed onto it.
The MAC Gallery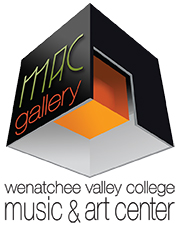 The MAC Gallery hosts a yearly series of high quality and thought provoking exhibitions of contemporary art by faculty, exceptional students, and invited professional guest artists from around the region. The carefully curated exhibitions and associated events enhance the instruction of the art department and work toward WVC's mission to provide important cultural opportunities for the community.