MAC Gallery
The MAC Gallery is able to display artwork by faculty, students, and professional guest artists thanks to generous support from grants and community members. With your donation, the gallery can continue bringing exhibits and cultural events to WVC and our community.
Current Exhibit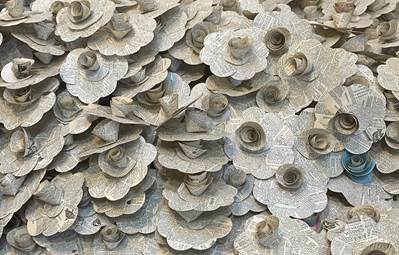 Adele Crawford: Revised Editions
WVC MAC Gallery
January 6—February 7, 2020
February First Friday Closing Reception with the Artist: February 7, 5-7 p.m
San Francisco Bay Area artist Adele Crawford deconstructs found books and then transforms them into beautiful sculptural and wall-based objects. Her Revised Editions installation includes over 1000 flowers and other pieces, all made from of four reference books, two dictionaries over 100 years old, and two world atlases. Each of these books has been taken apart and reconsidered as an offering of sorts—to the book, to the discarded, to the wealth of information contained within.
The MAC Gallery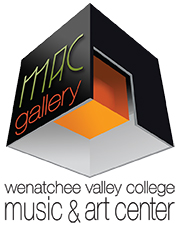 The MAC Gallery hosts a yearly series of high quality and thought provoking exhibitions of contemporary art by faculty, exceptional students, and invited professional guest artists from around the region. The carefully curated exhibitions and associated events enhance the instruction of the art department and work toward WVC's mission to provide important cultural opportunities for the community.