Derek Sheffield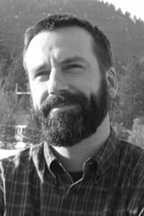 Office: Sexton Hall 6026A
Phone: 509.682.6737
E-mail: dsheffield@wvc.edu
Professor of English
Transfer English Division Chair
Co-Advisor: WVC Beyond Recycling
Coordinator: Wenatchee Valley College Visiting Writers Program
Education:
MFA / English (Poetry), University of Washington
MIT / Education, Seattle University
BA / English (Creative Writing), University of Washington
Publications and Awards:
Derek Sheffield's book of poems, Through the Second Skin (Orchises, 2013) was the runner-up for the Emily Dickinson First Book Award and a finalist for the Walt Whitman Award and the Washington State Book Award. He has also published two chapbooks: A Mouthpiece of Thumbs (Blue Begonia, 2000) and A Revised Account of the West (Flyway, 2008), which won the inaugural Hazel Lipa Environmental Chapbook Award judged by Debra Marquart.
His poems have appeared widely in literary magazines and journals such as Poetry, The Georgia Review, Orion, Ecotone, Hayden's Ferry Review, Shenandoah, Terrain.org, The Hampden-Sydney Poetry Review, The Southern Review, Alaska Quarterly Review and Wilderness.
His awards include North American Review's James Hearst Poetry Prize, judged by Li-Young Lee, the inaugural Sparrow Prize in Poetry, and a Special Mention in the 2016 Pushcart Prize Anthology.
He has received fellowships from Artist Trust, Sustainable Arts Foundation and the Seattle Music & Arts Commission.
Through the Second Skin
Derek Sheffield's first book of poems, Through the Second Skin, was published by Orchises Press (2013). Read reviews of the collection here:
Shenandoah
Terrain.org
Isle
Center for Literary Publishing
Quill & Parchment
Audio Recordings:
"The Accretions"
"Near Wild Grasses"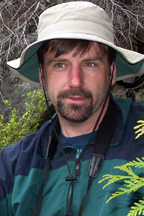 Courses Taught:
English 276: Poetry Writing
English 275: Fiction Writing
Northwest Nature Writing: English 135 (Creative Writing), Biology 127 (Northwest Environments) - a learning community
English 202: Critical Analysis
English 113: Introduction to Poetry
English 111: Introduction to Literature
English 101: Beginning Composition

Conference Presentations:
Skagit River Poetry Festival. La Conner, WA. May 15-18, 2014.
"Nature All Around: Paradise Lost?": Panel reading and talk with Tim McNulty and Patrick Lane
"Going Public with Private Feelings": Panel reading and talk with Sherman Alexie and Jane Alynn
"Politics & Nature": Panel reading and talk with Charles Goodrich and Tim McNulty
Family Matters: Ties & Legacies": Panel reading and talk with Oliver de la Paz and Blas Flaconer
Writing Workshop: Led a group of students through generative exercises.
Geopoetics (Regional Ecology & Poetics): Panel presentation with Renee Sarjini Saklikar. Cascadia Poetry Festival. Seattle University. Seattle, WA. May 2014.
"Wild Lives/Raucous Pens." A reading at the Emerald Necklace Conservancy with David Gessner, Cynthia Huntington, Joe Wilkins, Sheryl St. Germain, Lauren Eggert-Crow and Bill Boorbach. AWP. Boston, MA. March 8, 2013.
"Ice on the Stove: How Poetry Responds to the Northern Imagination." Association for the Study of Literature and Environment. Juneau, AK. June 2012.
"After the Ashes: Writing from Mount St. Helens Field Residencies." Western Literature Association. Prescott, AZ. October 2010.
"Smoke and Mirrors: The Magic of Duality in Poetry." WCCHA, Longview, WA. October 2009.
Panelist Presentation with novelist David Long. "Salmon & Sage: A Reading and Talk by Northwest Writers." Western Literature Association. Tacoma, WA. October 2007.
"Marked by Place: Writing the Local into the Classic": a writing workshop blending ecology and poetry. Taught with staff biologist Wren Smith. Bernheim Arboretum and Research Forest. October 2007.
"Science as Muse." Burning Word. Washington Poets Association. Whidbey Is., WA. April 2007.
"Memory as Muse." Olympia Poetry Network. Paul Gillie Memorial Workshop. Olympia, WA. Feb. 2007.
"Science as Muse." Write on the Sound. Edmonds, WA. 2006.
Additional Professional Experience:
Thesis Adviser. Mare Hake. NILA MFA. Whidbey Island, WA. Sept. 2015-Aug. 2016.
Guest Faculty. NILA MFA Summer Residency. Whidbey Island, WA. August 2014.
Poetry Editor. Terrain.org. 2013-present.
Editorial Board Member. Terrain.org. 2012-present.
Writer in Residence. Spring Creek Foundation. Mount St. Helens. 2010 and 2015.
Advisory Board Member, University of Washington Certificate in Editing Program. 2009-present.
Writer in Residence. Bernheim Arboretum & Research Forest. 2007.
Editor. Creative Nonfiction. The Seattle Review. 2000-2006.
Chair. Sustainability Task Force. Wenatchee Valley College. 2005.
Advisor. Mirror Northwest. WVC Literary Journal. 1999-present.
Hobbies:
Hiking, any sport involving a racquet, birding, basketball