Scott Bailey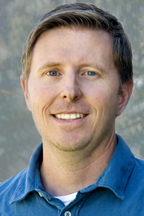 Office: Music and Art Center 1529
Phone: 509.682.6736
E-mail: sbailey@wvc.edu
Website: http://www.sbailey.us/
Education:
B.A., Art, Gonzaga University
MFA, Painting, Colorado State University
Scott grew up in Grand Coulee and has lived and traveled extensively around the world - in 15 years, he traveled to more than 50 countries on six continents. He was an assistant professor at the American University in Cairo, Egypt, where he taught studio and theory art courses. While there, he also created, developed and served as director of the Falaki Gallery. He has also taught in Japan and at Colorado State University.
Bailey's own work has been featured in exhibitions around the world, including Egypt, Japan and the U.S.
He has worked in the WVC Art Department since 2003.