Alumni Spotlight: Kari Page
Alumni Spotlight: Kari Page
Discovering Her Passion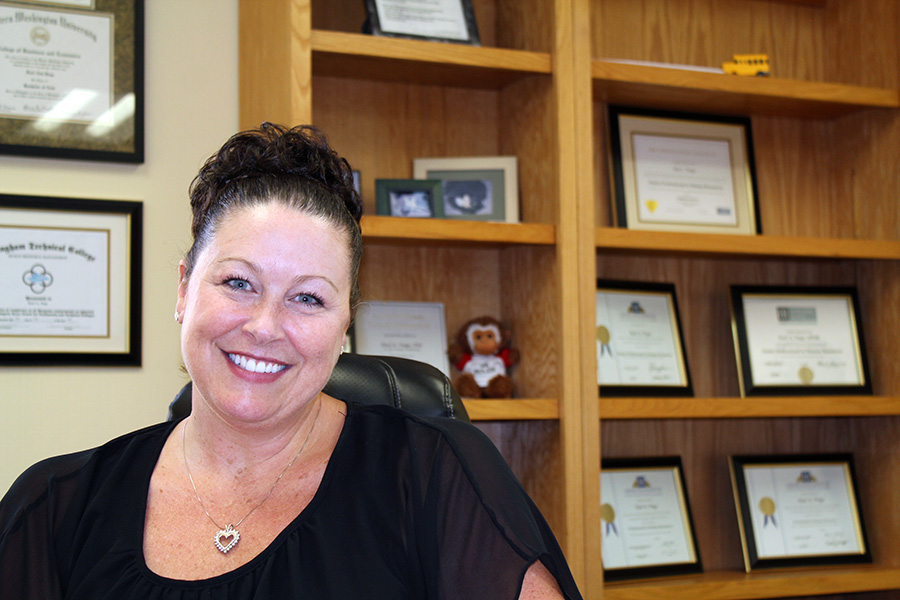 Kari Page credits her mom with instilling in her a love of learning and an active lifestyle. Extracurricular interests included choir, orchestra, drama, swim team, and working as a local life guard. Kari said that participating in this diverse array of activity built her self-confidence and propelled her towards a smooth transition between Wenatchee High School and college.
The first in her family to graduate from higher education, Kari eagerly entered WVC in 1989 and quickly discovered her interest in business management.
"The beauty of WVC is it offers students an opportunity to explore the variety of classes and discover their passions," she said. Kari was involved in the choir and the sports medicine team after a friend invited her to join. Kari said, "I loved the management side of it and got exposure to a whole different side of WVC."
"WVC offers direct teaching methods, helps students know what path to take and makes it easy to succeed. The structure makes it very easy to transition to college. WVC is that stepping stone between high school and a four-year university. I learned how to research, how to study and how to interact with professors."
After graduating in 1991 with an associate degree, Kari moved to Bellingham to complete her bachelor's degree in business administration and from there launched into her career.
Kari returned to Wenatchee in 2015 as director of human resources for the City of Wenatchee. She pays special attention to practicing human resources management with heart. "People deserve respect and how you treat them throughout the process of growth makes all the difference," Page said.
As the president of the Apple Valley Human Resources Management Association, she says, "Getting to know my colleagues here has been wonderful! I feel embraced and it is so refreshing."
Alumni Info
Update your alumni info at wvc.edu/Alumni. Questions about the WVC Alumni Association? Email revey@wvc.edu or call (509) 682-6413.