Monthly gathering 1 Million Cups launched to educate, connect local entrepreneurs
Monthly gathering 1 Million Cups launched to educate, connect local entrepreneurs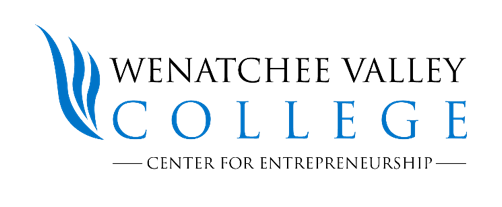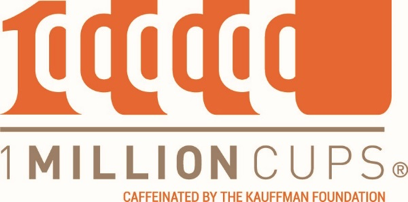 JOINT NEWS RELEASE
Media Contact:
Stacy Luckensmeyer, business & industry liaison at Wenatchee Valley College, 509-682-6915, sluckensmeyer@wvc.edu
Kim Wallace, Kauffman Foundation, (816) 932-1254, kwallace@kauffman.org
Wenatchee will soon be the newest home of a national program to engage, educate and connect local entrepreneurs. The 1 Million Cups program is a free monthly gathering that helps build startup communities on a grassroots level.
Entrepreneurs, innovators, funders and other interested community members are invited to attend meetings on the first Wednesday of each month from 7:45-9 a.m. at Wenatchee Valley Chamber of Commerce, located at 137 N. Wenatchee Ave. in Wenatchee. The first meeting is April 4.
Founded by the Kauffman Foundation, 1 Million Cups is based on the notion that entrepreneurs network and discover solutions over a million cups of coffee. The program's model is consistent in each city: Wednesday morning, two early-stage startups present their companies to an audience of mentors, advisers and other entrepreneurs. Each founder presents for six minutes, followed by a 20-minute question-and-answer session with the audience.
The inaugural 1 Million Cups in our valley will feature presentations by two local businesses that are five years old or less. Interested businesses are encouraged to apply at 1millioncups.com/wenatcheevalley.
In each 1 Million Cups city, local entrepreneurs and supporting organizations drive the program as community organizers. Volunteering for the leadership roles in the Wenatchee Valley are:
Stacy Luckensmeyer, business & industry liaison, Wenatchee Valley College
Becca Freimuth, communications manager, GWATA
Linda Haglund, executive director, Wenatchee Downtown Association
Shiloh Schauer, executive director, Wenatchee Valley Chamber of Commerce
Scott Ptolemy, owner, WebGuides and Apron Men
Jessi Mendoza, business loan officer, Numerica Credit Union
Alex Haley, owner, Alex Haley Presents
Karen Francis-McWhite, executive director, NCW Economic Development District
"We are excited to bring this program to the community and are confident that 1 Million Cups will become a part of our lexicon," Luckensmeyer said. "Connecting entrepreneurs to support resources and to one another is a critical component to growing our entrepreneurial ecosystem, and we're looking forward to having a diverse and encouraging group in attendance. We hope everyone will come experience this with us."
# # #
The Ewing Marion Kauffman Foundation is a private, nonpartisan foundation that works together with communities in education and entrepreneurship to create uncommon solutions and empower people to shape their futures and be successful. The Kauffman Foundation is based in Kansas City, Missouri, and uses its $2 billion in assets to collaboratively help people be self-sufficient, productive citizens. For more information, visit www.kauffman.org and connect with us at twitter.com/kauffmanfdn and facebook.com/kauffmanfdn.
Wenatchee Valley College enriches North Central Washington by serving educational and cultural needs of communities and residents throughout the service area. The college provides high-quality transfer, liberal arts, professional/technical, basic skills and continuing education for students of diverse ethnic and economic backgrounds. Visit our website, wvc.edu