Two students receive RLS Productions scholarships
Two students receive RLS Productions scholarships
Media Contact:
David Davin, WVC Foundation executive director, (509) 682-6415
Robert Sandidge, RLS Productions, (509) 669-6872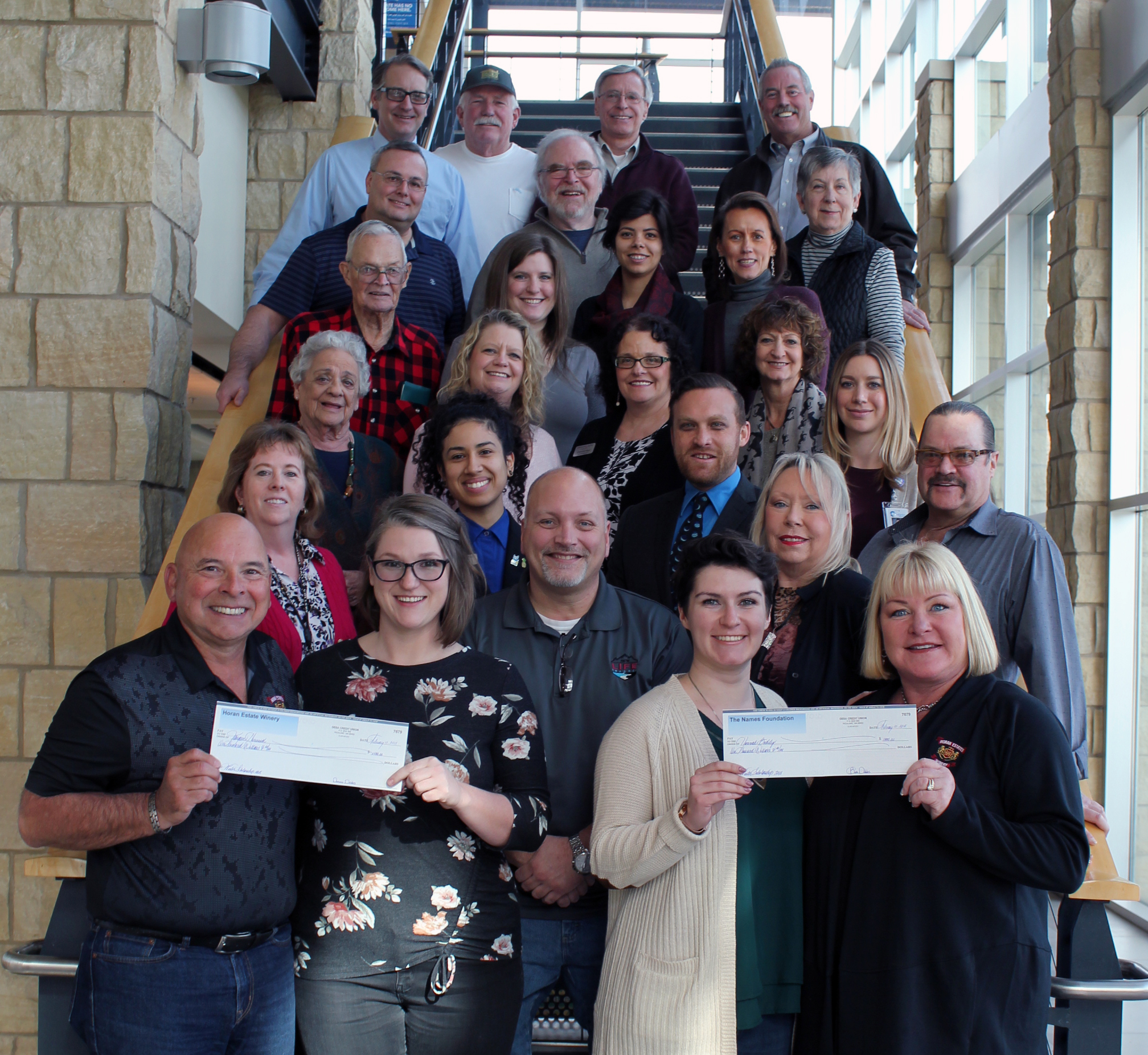 WVC students Hannah Bodily and Morgan Harwood each recently received a $1,000 scholarship from the Wenatchee Valley College Foundation.
Bodily received the RLS Productions, LLC Graphic Design/Digital Design scholarship and Harwood received the RLS Productions, LLC Network Administration Annual Winter Scholarship. Both recipients are Wenatchee residents.
These scholarships are made possible from direct donations to the 2017 RLS Productions' Concerts in the Gardens WVC Foundation account by Horan Estates Winery and The Names Foundation.
The RLS Productions' Concerts in the Gardens is a five-week summer concert series held annually through July and early August at Ohme Gardens in Wenatchee, Wash. Last year was the fourth year that Robert and Catherine (Rio) Sandidge, founders and owners of the concert series, have presented the WVC Foundation with a contribution for WVC students. This year, the concert series raised $12,000 for the Wenatchee Valley College Foundation. The annual scholarship award for students that is funded by the concert series now totals $10,000. RLS Productions is continuing to raise the $35,000 necessary to endow the scholarship fund.
###
Three goals drive RLS Productions' Concerts in the Gardens: First, increase mid-week tourism outside a 50-mile radius of Wenatchee Valley and its bedroom communities. Second, develop the series into a regional concert series held at Ohme Gardens, resulting in increased tourism. Third, build a $35,000 scholarship endowment for the Wenatchee Valley College Foundation through an annual contribution of 25 percent of the net ticket sales, while at the same time generating immediate annual financial assistance for students in need. Information on the 2018 RLS Productions' Concert in the Gardens summer series are available at www.RLSproductions.net.
The WVC Foundation was incorporated in 1971. It exists to build relationships between the community and the college and raise financial support for Wenatchee Valley College students, programs, faculty and staff, as well as special projects such as building campaigns like the Music and Art Center. For information on how to make a gift to the foundation, establish a scholarship or include the WVC Foundation in your estate plans, contact (509) 682-6410. Visit the WVC Foundation website at www.wvc.edu/foundation.