WVC hosts Bird Fest open house, faculty receives Bird Fest award
WVC hosts Bird Fest open house, faculty receives Bird Fest award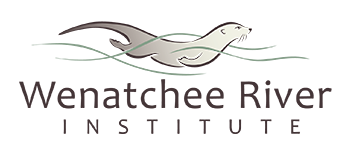 JOINT NEWS RELEASE
May 2, 2023
Media Contacts:
Randee Zerger, Wenatchee River Institute outreach manager, 509-548-0181, ext. 7, rzerger@wenatcheeriverinstitute.org
Libby Siebens, WVC community relations executive director, (509) 682-6436, lsiebens@wvc.edu (Mon.-Thurs.)
The Wenatchee River Institute's annual Leavenworth Spring Bird Fest this May will include a bird collection open house on the Wenatchee Valley College Wenatchee campus. The open house will be hosted by biology faculty Dr. Dan Stephens, who is receiving a Bird Fest Founders' Award this year.
The open house, which will feature Dr. Stephens' extensive collection of bird skins, will be held from 2-6 p.m., Wednesday, May 17, on the third floor of Wenatchi Hall on the WVC Wenatchee campus. Main festival events take place May 18-21. Learn more at wenatcheeriverinstitute.org.
About the open house
Join Dr. Stephens to view the bird skin collection he has built and curated over the past 30 years. The collection currently contains 460 specimens, including 160 species of birds from the American coot to the Western screech owl. Most of the birds in the collection died of natural causes and were brought to Dr. Stephens for preservation. More than 200 community members, ornithologists, students, colleagues and friends have contributed their time to collect, prepare and maintain the bird skins. Through their cooperative effort, Dr. Stephens has created a valuable collection that is available for scientific research and educational programs throughout the valley. We hope you can join us in celebrating this impressive accomplishment at our first ever open house for the collection in Wenatchi Hall, 3rd floor. Access free visitor parking in the 5th Street lot adjacent to Mish ee twie.
About Dr. Dan Stephens
Dr. Stephens joined WVC in 1990. He teaches courses such as general biology, biology of plants and environmental science. He has co-taught two learning communities, Northwest Nature Writing, and Form and Function: Integrating Art and Ornithology Northwest Environments. Dr. Stephens has made considerable contributions to the Leavenworth Spring Bird Fest. For 21 years, Dr. Stephens has designed and led Bird Fest field trips to explore Douglas County's shrub-steppe habitats.
###
The Wenatchee River Institute believes the greatest hope for the future is through connecting people, communities and the natural world. We engage thousands of learners annually through transformative environmental education on our campus in Leavenworth and across North Central Washington. Learn more at wenatcheeriverinstitute.org.
Wenatchee Valley College enriches North Central Washington by serving educational and cultural needs of communities and residents throughout the service area. The college is committed to diversity, equity and inclusion for all students and employees and provides high-quality transfer, liberal arts, professional/technical, basic skills and continuing education for students of diverse ethnic and economic backgrounds.
Wenatchee Valley College is committed to a policy of equal opportunity in employment and student enrollment. All programs are free from discrimination and harassment against any person because of race, creed, color, national or ethnic origin, sex, sexual orientation, gender identity or expression, the presence of any sensory, mental, or physical disability, or the use of a service animal by a person with a disability, age, parental status or families with children, marital status, religion, genetic information, honorably discharged veteran or military status or any other prohibited basis per RCW 49.60.030, 040 and other federal and state laws and regulations, or participation in the complaint process. The following persons have been designated to handle inquiries regarding the non-discrimination policies and Title IX compliance for both the Wenatchee and Omak campuses:
To report discrimination or harassment: Title IX Coordinator, Wenatchi Hall 2322M, (509) 682-6445, title9@wvc.edu.
To request disability accommodations: Director of Student Access, Wenatchi Hall 2133, (509) 682-6854, TTY/TTD: dial 711, sas@wvc.edu.