WVC partners with CAFÉ for community outreach, financial aid workshops
WVC partners with CAFÉ for community outreach, financial aid workshops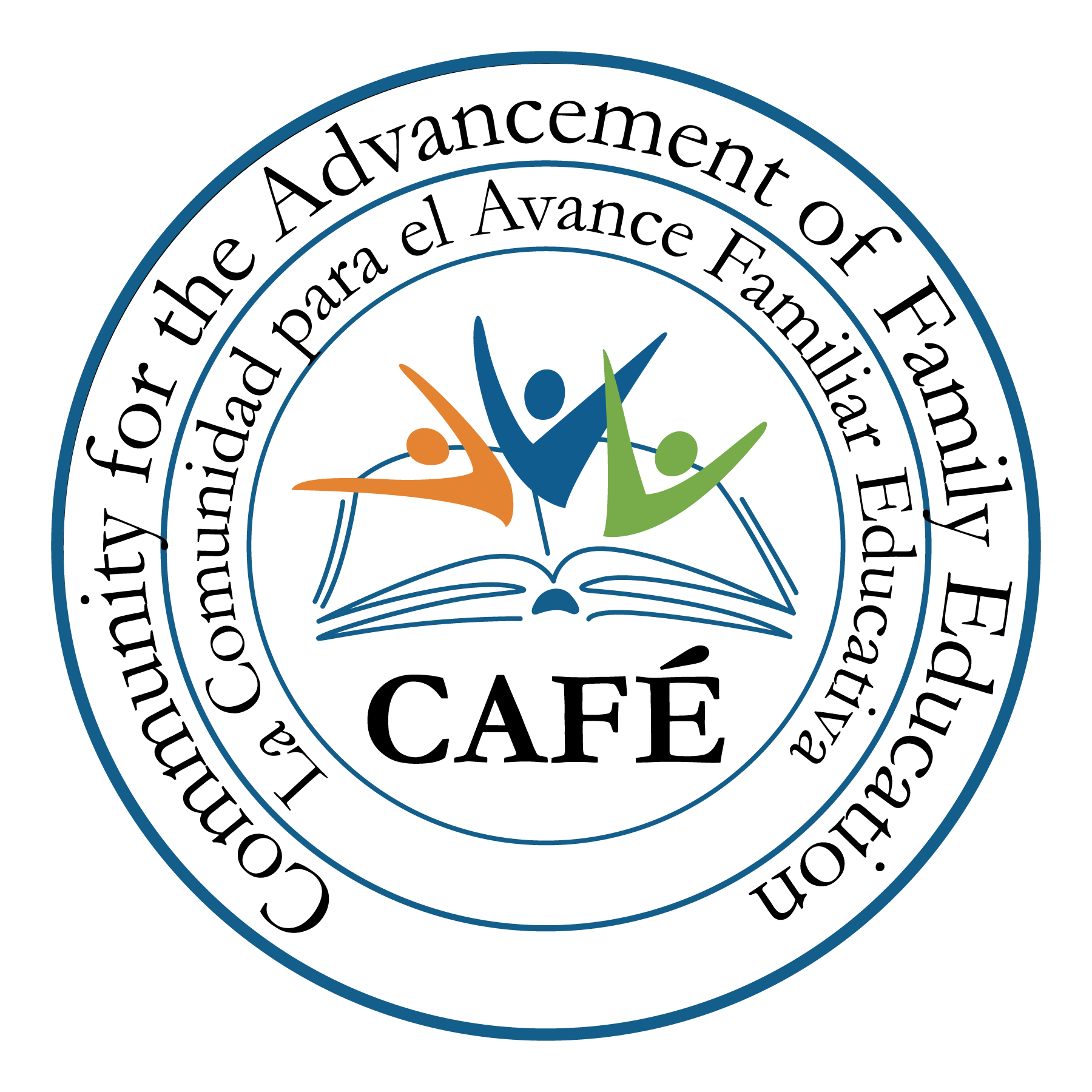 JOINT NEWS RELEASE
January 20, 2023
Media Contacts:
Libby Siebens, community relations executive director, 509-682-6436
Alma Chacon, CAFÉ executive director, 509-630-3315
Wenatchee Valley College is partnering with Community for Advancement of Family Education (CAFÉ) to provide support for community members considering attending college and completing financial aid applications.
CAFÉ is hosting financial aid workshops for FAFSA and WASFA completion the next two Saturdays, January 21 and 28 from 1-4 p.m. at their office located at 766 Mission Street in Wenatchee. They are also available for appointments Monday through Friday between 9 a.m. and 5 p.m. Call 509-415-8274 for more information.
CAFÉ is a local non-profit that specializes in educational outreach to underrepresented groups. They will help provide community-based outreach, events and promotion. The partnership is for the 2022-2023 academic year with the option for renewal.
The funding for the partnership agreement is a state allocation earmarked specifically for financial aid outreach and increasing college participation rates. CAFÉ is engaged in community-based outreach to high school seniors and their families, community members, and other organizations in the community that share the goal of creating and increasing college-going culture.
"CAFÉ's main pillar is education. We believe that education is the key to success and strive to provide learning opportunities to all in our community no matter where they are," said CAFÉ co-founder Alma Chacón. "We are so excited to partner with WVC because we believe in the excellent learning opportunities that the college offers and the difference they make for the people in our communities."
###
CAFÉ is a non-profit organization that advances family and community growth through education. We serve our culturally diverse community providing opportunities in leadership, civic and social engagement, literacy development, and academic advancement. Learn more at wenatcheecafe.orgWenatchee Valley College enriches North Central Washington by serving educational and cultural needs of communities and residents throughout the service area. The college provides high-quality transfer, liberal arts, professional/technical, basic skills and continuing education for students of diverse ethnic and economic backgrounds. Visit our website, wvc.edu.
Wenatchee Valley College is committed to a policy of equal opportunity in employment and student enrollment. All programs are free from discrimination and harassment against any person because of race, creed, color, national or ethnic origin, sex, sexual orientation, gender identity or expression, the presence of any sensory, mental, or physical disability, or the use of a service animal by a person with a disability, age, parental status or families with children, marital status, religion, genetic information, honorably discharged veteran or military status or any other prohibited basis per RCW 49.60.030, 040 and other federal and laws and regulations, or participation in the complaint process.
The following persons have been designated to handle inquiries regarding the non-discrimination policies and Title IX compliance for both the Wenatchee and Omak campuses:
To report discrimination or harassment: Title IX Coordinator, Wenatchi Hall 2322M, (509) 682-6445, title9@wvc.edu.
To request disability accommodations: Student Access Coordinator, Wenatchi Hall 2133, (509) 682-6854, TTY/TTD: dial 711, sas@wvc.edu.
---
WVC se asocia con CAFÉ para el alcance comunitario, talleres de ayuda financiera
COMUNICADO DE PRENSA CONJUNTO
20 de Enero de 2023
Contactos con los medios:
Libby Siebens, Directora Ejecutiva de Relaciones Comunitarias, 509-682-6436
Alma Chacón, Directora Ejecutiva de CAFÉ, 509-630-3315
Wenatchee Valley College se asocia con Community for Advancement of Family Education (CAFÉ) para brindar apoyo a los miembros de la comunidad que consideran asistir a la universidad, completar solicitudes de ayuda financiera.
CAFÉ está organizando talleres de ayuda financiera para completar FAFSA y WASFA los próximos dos Sábados 21 y 28 de enero de la 1-4 P.M. en su oficina ubicada en 766 S. Mission Street en Wenatchee. También están disponibles para citas de lunes a viernes entre las 9 a.m. – 5 p.m. Llame al 509-415-8274 para obtener más información.
CAFÉ es una organización local sin fines de lucro que se especializa en alcance educativo para grupos subrepresentados. Ayudarán a proporcionar actividades de extensión comunitaria, eventos y promoción. La alianza es para el año academico 2022-2023 con opción de renovación.
La financiación del acuerdo de asociación es una asignación estatal destinada específicamente al alcance de la ayuda financiera y el aumento de las tasas de participación universitaria. CAFÉ se dedica a alcance basado en la comunidad para estudiantes de último año de secundaria y sus familias, miembros de la comunidad y otras organizaciones en la comunidad que comparten la meta de crear y aumentar la asistencia a la cultura universitaria.
"El principal pilar de CAFÉ es la educación. Creemos que la educación es la clave del éxito y nos esforzamos por brindar oportunidades de aprendizaje a todos en nuestra comunidad sin importar dónde se encuentren," dijo CAFÉ co-fundadora Alma Chacón. "Estamos muy emocionados de asociarnos con WVC porque creemos en las excelentes oportunidades de aprendizaje que ofrece la universidad y la diferencia que marcan para la gente de nuestras comunidades."
###
CAFÉ es una organización sin fines de lucro que promueve el crecimiento familiar y comunitario a través de la educación. Servimos a nuestra comunidad culturalmente diversa brindando oportunidades en liderazgo, participación cívica y social, desarrollo de la alfabetización y avance académico. Obtenga más información en wenatcheecafe.org
Wenatchee Valley College enriquece el centro norte de Washington brindando servicios educativos y culturales a las comunidades y residentes en todo el área de servicio. La universidad proporciona transferencia de alta calidad, artes liberales, profesional/técnica, habilidades básicas y educación continua para estudiantes de diversos orígenes étnicos y económicos. Visite nuestro sitio web, wvc.edu.
Wenatchee Valley College está comprometido con una política de igualdad de oportunidades en el empleo y inscripción de estudiantes. Todos los programas están libres de discriminación y acoso contra cualquier persona por motivos de raza, credo, color, origen nacional o étnico, sexo, orientación sexual, género, identidad o expresión, la presencia de cualquier discapacidad sensorial, mental o física, o el uso de un animal de servicio por una persona con discapacidad, edad, estado parental o familias con niños, estado civil, religión, información genética, estado militar o veterano dado de baja honorablemente o cualquier otra base prohibida por RCW 49.60.030, 040 y otras leyes y reglamentos federales, o participación en el proceso de denuncia. Las siguientes personas han sido designadas para manejar las consultas relacionadas con los políticas de discriminación y cumplimiento del Título IX para los campus de Wenatchee y Omak:
Para denunciar discriminación o acoso: Coordinador del Título IX, Wenatchi Hall 2322M, (509) 682-6445, title9@wvc.edu.
Para solicitar adaptaciones para discapacitados: Coordinador de Acceso Estudiantil, Wenatchi Hall 2133, (509) 682-6854, TTY/TTD: marque 711, sas@wvc.edu.