WVC Foundation hosts second annual Food Truck Knight Sept. 29.
WVC Foundation hosts second annual Food Truck Knight Sept. 29.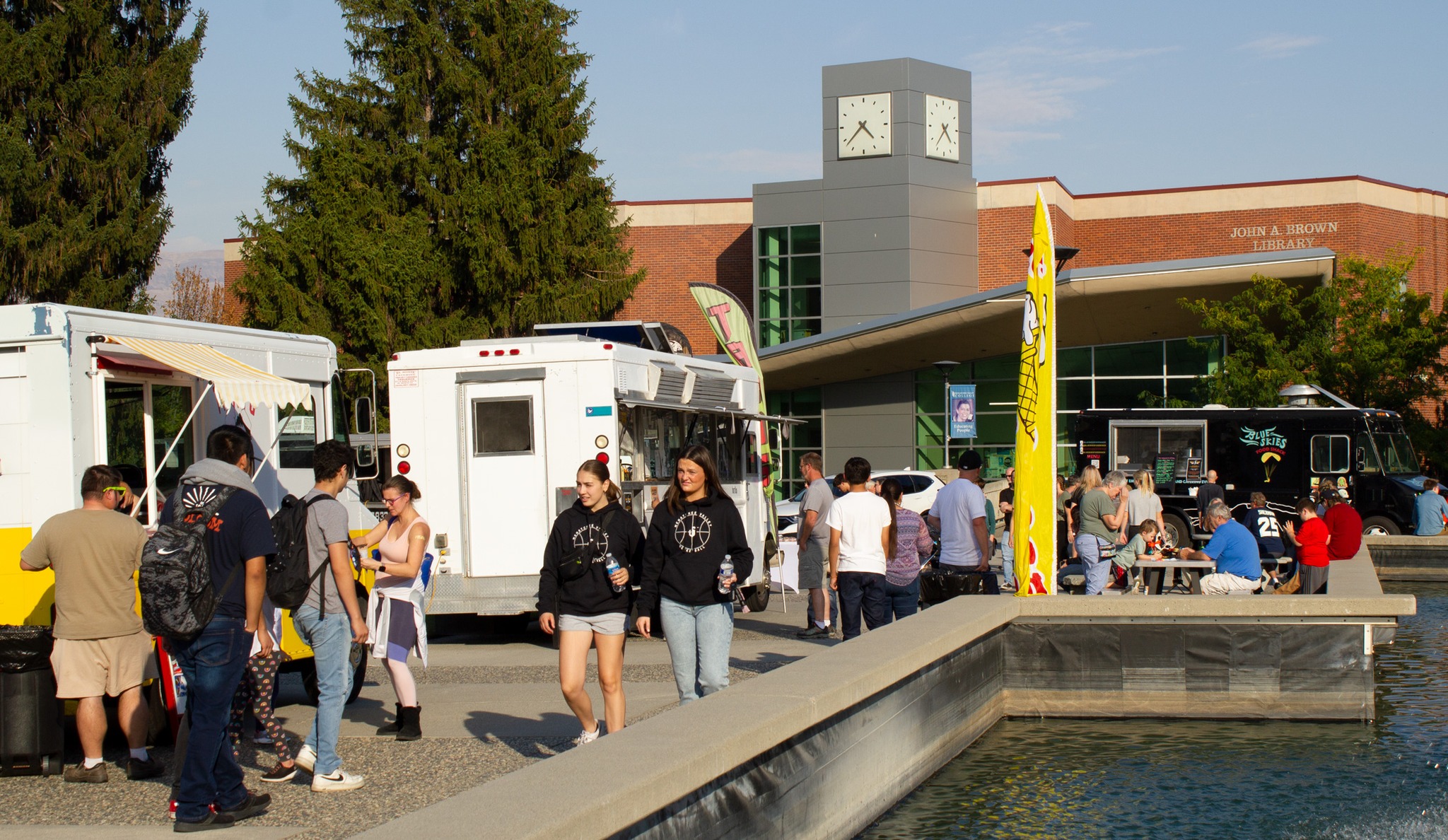 The Wenatchee Valley College Foundation will host the second annual Food Truck Knight on September 29, 2023, from 3:00 p.m. to 8:00 p.m. This popular community event will take place around the fountain on the Wenatchee Valley College campus.
Food Truck Knight will be larger than its inaugural year with more food trucks, a larger beer and wine garden, and a kids' zone provided by Wenatchee Wild Hockey. All money raised from the Food Truck Knight will support access to education and student success.
"Food Truck Knight is a fantastic community event for the public to enjoy local food trucks and the beauty of WVC's campus," stated Rachel Evey, foundation executive director. "This event is a foundation fundraiser to further our mission. In addition to our generous event sponsors, anyone can donate to support WVC students."
There is no admission or parking fee for Food Truck Knight. Guests will purchase food and drinks directly from vendors. Seating is limited, lawn chairs or picnic blankets are encouraged.
For more information visit: wvc/edu/foodtruck
###
The WVC Foundation was incorporated in 1971. The foundation's mission is to provide equitable access to education and invest in student success through philanthropy. For information on how to make a gift to the foundation, establish a scholarship or include the WVC Foundation in your estate plans, contact (509) 682-6410. Visit the WVC Foundation website at http://www.wvc.edu/foundation.
Wenatchee Valley College is committed to a policy of equal opportunity in employment and student enrollment. All programs are free from discrimination and harassment against any person because of race, creed, color, national or ethnic origin, sex, sexual orientation, gender identity or expression, the presence of any sensory, mental, or physical disability, or the use of a service animal by a person with a disability, age, parental status or families with children, marital status, religion, genetic information, honorably discharged veteran or military status or any other prohibited basis per RCW 49.60.030, 040 and other federal and laws and regulations, or participation in the complaint process.
The following persons have been designated to handle inquiries regarding the non-discrimination policies and Title IX compliance for both the Wenatchee and Omak campuses:
To report discrimination or harassment: Title IX Coordinator, Wenatchi Hall 2322M, (509) 682-6445, title9@wvc.edu.

To request disability accommodations: Student Access Coordinator, Wenatchi Hall 2133, (509) 682-6854, TTY/TTD: dial 711, sas@wvc.edu.