Music and Art Center

The WVC Music and Art Center opened for classes fall-quarter 2012. The center features The Grove, a 150-seat recital hall; the MAC Gallery, a prominent student and faculty art gallery; a recording studio; 3D art room; wood and metal shops; large and small rehearsal rooms; several practice rooms; and multimedia, printmaking, drawing, painting and outdoor studios.
Through support of the Washington State Legislature and significant donors including the Icicle Fund, construction of the Music and Art Center was completed in the span of 12 months. The project fostered partnerships for improving the quality of art and music education in the Wenatchee Valley, including a partnership between WVC and local employer Alcoa Wenatchee Works to establish the new digital design program. The new program combines industrial technology and art to create a training program for students interested in careers in advanced manufacturing and entertainment design. The facility will also serve as a practice and rehearsal venue for community groups including the Wenatchee Valley Symphony and the Columbia Chorale.
Music and Art Center receives awards and recognition
Integrus Architects received an Honor Award for Civic Design for their work on the Music and Art Center, the highest award presented by the American Institute of Architects.
The Music and Art Center received the Silver LEED designation from the United States Green Building Council. The designation indicates that the building was well designed to be energy efficient.
The building is featured in ArchDaily, a prominent architectural website. The feature describes the architects' efforts to make use of the historic setting, combine the music and art programs with their unique needs, and create a sustainable design.
WVC Music and Art Center clip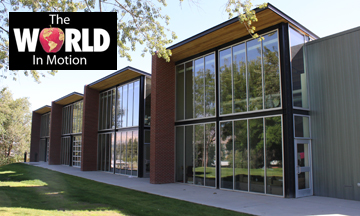 This video was filmed and edited by Bobby Liu in association with Wenatchee Valley Tech.