Sandidge Scholarship Fund
Sandidge Scholarship Fund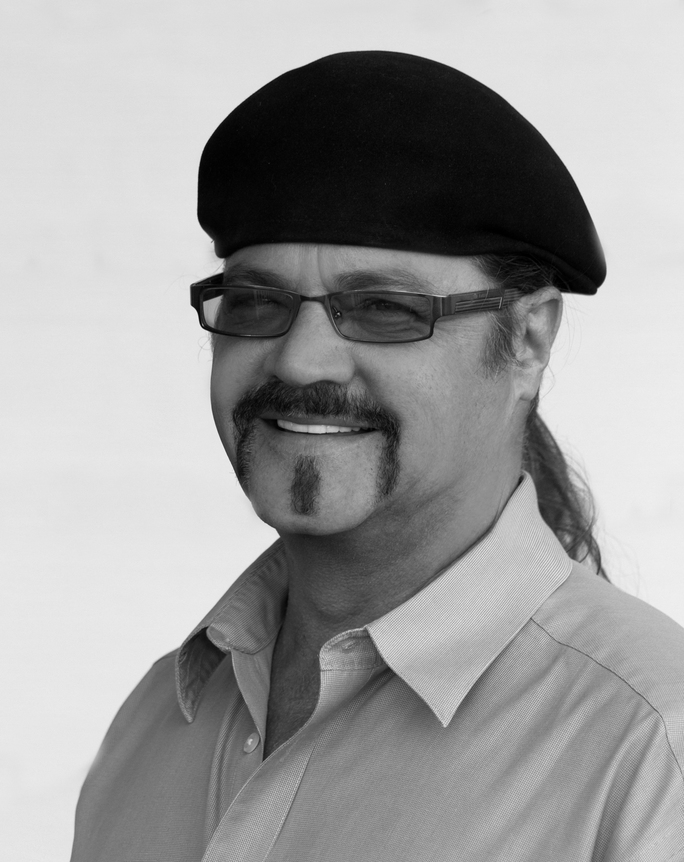 Robert and Rio Sandidge are positive thinkers who approach life with a can-do attitude.
The Wenatchee couple wholeheartedly value these concepts:
Music is a joyful, universal language that can bring people together.
Education enriches lives, opening doors of opportunity for all who pursue it.
Partnerships and collaboration are keys to creating and sustaining strong communities.
The Sandidges' belief in these core ideas explains the excitement in their voices when they talk about the scholarship endowment they recently established at the Wenatchee Valley College Foundation, using revenue from the RLS Productions' "Concerts in the Gardens" series held at Ohme Gardens. They stress that their scholarship project is successful, in large part, because of volunteer helpers and a growing number of financial supporters.
"Community is very important to us," Robert explained about their motivation to set up the fund at his alma mater. "It's how we both were raised, so we want to give back."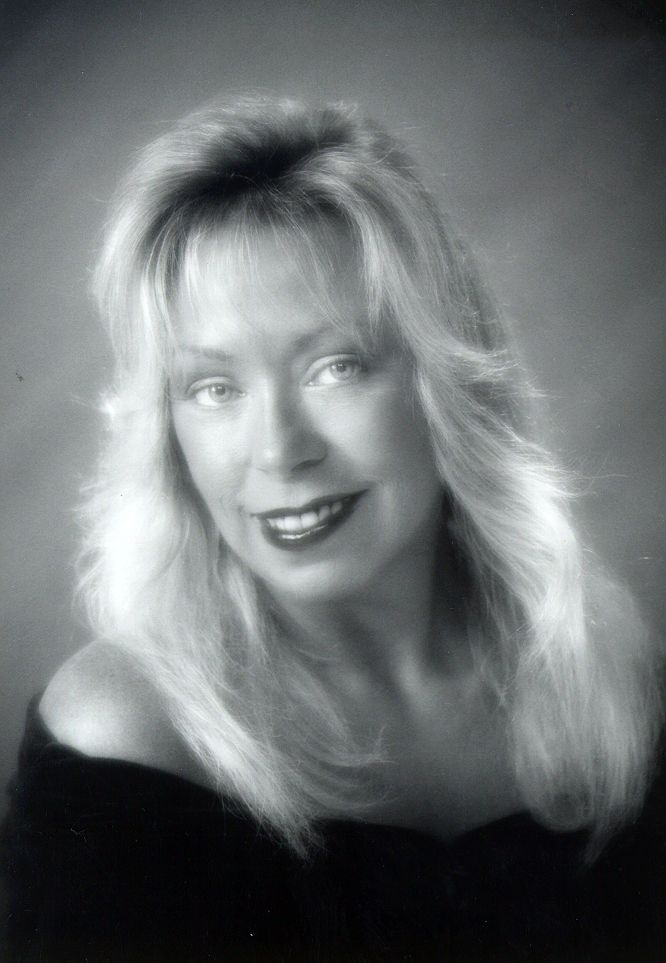 Rio added, "Also, we were not blessed with children, so we have time to put into this project, and we are so happy that we can help young people afford to pursue their professional preparation at the college."
The Sandidges are co-owners and the principal employees of RLS Productions, LLC the company they started in Wenatchee in 1993. RLS (its name replicates each of their initials) is a full-service media, event management and production company. RLS manages audio productions, sets up stage and roofing systems for performances, books talent, and coordinates advertising via radio, print, social media and TV outlets. Among their most recent jobs were assisting with Grace City Church's "Downtown Hoedown," Mission Ridge's "Pray for Snow" celebration and Gold's Gym's annual "Community Trim Down."
With the support of a number of other individuals and companies in North Central Washington, RLS is generating scholarship dollars for WVC students by producing weekly concerts throughout July and early August at picturesque Ohme Gardens on a bluff north of Wenatchee.
Currently owned and managed by Chelan County, the gardens began to take shape in 1929 when now-deceased Herman Ohme bought 40 acres of land for an orchard. Included was a craggy, desolate, dry rock-strewn bluff with a breathtaking view of the Cascade Mountains framing the Wenatchee Valley, the Columbia River flowing through it. The Ohme family toiled, over a number of years, to transform the bluff into an alpine oasis with ponds, native mountain plants, rock formations, and shaded evergreen pathways.
The five Thursday evening performances slated for RLS's 2017 "Concerts in the Garden" series will mark the fourth year of the successful project.
One of the goals of the series is to grow an endowment at the Foundation in the amount of $35,000. That will generate enough interest earnings to enable the Foundation to award a scholarship worth at least $1,000 to a student in one of either the Digital or Graphic Design programs each year. The fund is growing steadily as RLS annually contributes 25% of the net proceeds from "Concerts in the Garden" ticket sales.
Producing - - whether it's in the form of growing plants, performing music, or arranging the logistics for events and concerts in this region - - is second nature to the talented couple. They met through mutual friends in 1987 in Wenatchee and quickly fell in love.
Both of them have enjoyed music since their childhoods. He is a professional drummer who moved while in junior high to Entiat in 1972 after living in a number of places around the world where his parents were stationed in the military. A percussionist since he was 16 years old, he performing during the late 1970s and 1980s throughout the Northwest and Texas. A native of St. Louis, Missouri, she is, for the most part, a self-taught solo vocalist with the Wenatchee Swingin' Big Band. She also performs with a local jazz combo.
The Sandidges are avid flower and vegetable gardeners on the property of their three-story 1910 Wenatchee house. In addition, they co-own Sandidge Landscape/Construction and with their parents and extended family are members of SanRay Orchards LLC, a 25-acre former orchard enterprise in the Entiat area.
"In thinking about the idea for the Ohme Garden concert series, Rio said, "I guess it all just goes together, the music and gardening. We couldn't ask for a more beautiful place" for the performances. A panoramic view of the Wenatchee Valley and the mountains that frame it creates a dramatic backdrop for the performers and their guests.
A member of the Foundation Board of Directors for the past four years, Robert is a WVC alumnus. He's also active in the college's Alumni Association. He graduated from Entiat High School where his love of playing drums and performing in public took root. In addition to an AA degree from WVC, in 1989 he completed an associate degree in Pomology, a branch of horticulture that focuses on the cultivation of edible fruit and nuts. Additionally, four years ago, he completed an associate degree in Network Administration.
"I don't think a person's education should ever end," he explained. "We are so blessed to have a high-quality college right here in Wenatchee."
The Sandidges collaborate with the instructor of the WVC Digital and Graphic Design classes to incorporate into the scholarship application process an opportunity for students to demonstrate and receive feedback about their computer-design skills. Each of the students is challenged to create a promotional piece for the next concert series. Then the Sandidges draw upon their extensive creative design experience to critique the students' work.
Bre Hinkle is one of the students who was awarded a scholarship that was funded with revenue from the first season of the summer concerts. She did an outstanding job creating a brochure for the concert season as a WVC Graphic Design student during 2014-15. She now works as a marketing coordinator and graphic designer for Town Toyota Center and continues her involvement as a WVC alumna.
In 2016, $1,000 was awarded to Digital Design student Keldan Campbell of Leavenworth. His winning design project was a logo animation that has been used for marketing on social, web and television productions, adding to Keldan's professional portfolio.
Three goals inspire RLS Productions' "Concerts in the Gardens": 1) increase mid-week tourism outside a 50-mile radius of the Wenatchee Valley, 2) lay the foundation for the ability to produce and build a world-class, regionally marketed, intimate venue at Ohme Gardens, resulting in increased tourism for Ohme

Gardens and the Greater Wenatchee Valley, and 3) build the scholarship endowment at WVC.
The Sandidges strive to book regional and national bands each summer whose music represents various styles. The slate of performers for 2017 includes the Wenatchee Swingin' Big Band, Too Slim and the Taildraggers, Milonga (a Pan-Latin group), Charlie Butts and the Filter Tips, and The Infinity Project – a Tribute to Journey.
Preparation for each of the five shows begins at 4:00 a.m. on concert day as an RLS crew begins the seven-hour job to erect a large stage with metal poles and decking. The stage's rear portion extends out over the gardens' steep slope. The stage is dismantled after the concert, a 4.5-hour job that is completed about 1:00 a.m.
Throughout the day other RLS part-time employees and volunteers set up audio equipment, lighting, signs, chairs and tables, etc. The performers - - called "the talent" by people in the music industry, arrive at Ohme Gardens about 2:00 p.m. to acquaint themselves with the venue and conduct sound checks. Volunteers arrive at 4:00 p.m. to help in a number of ways including serving as ushers.
In November 2016, the WVC Foundation received two monetary contributions generated by the third season of the summer concerts series. These contributions totaled $9,000. With these funds the Foundation set up the scholarship endowment with a beginning balance of $8,000. The remaining $1,000 will be awarded to a student in spring 2017.
In 2014, $2,000 was generated from the concerts and donated to the Foundation for scholarships. In 2015 an additional $4,000 was donated.
"Rio and I would like to extend our sincere thanks to all our sponsors, supporters, volunteers and the musicians, all of whom make it possible for us to produce our 'Concerts in the Garden'," Sandidge said.