Emergency training exercise at WVC July 12
Emergency training exercise at WVC July 12
---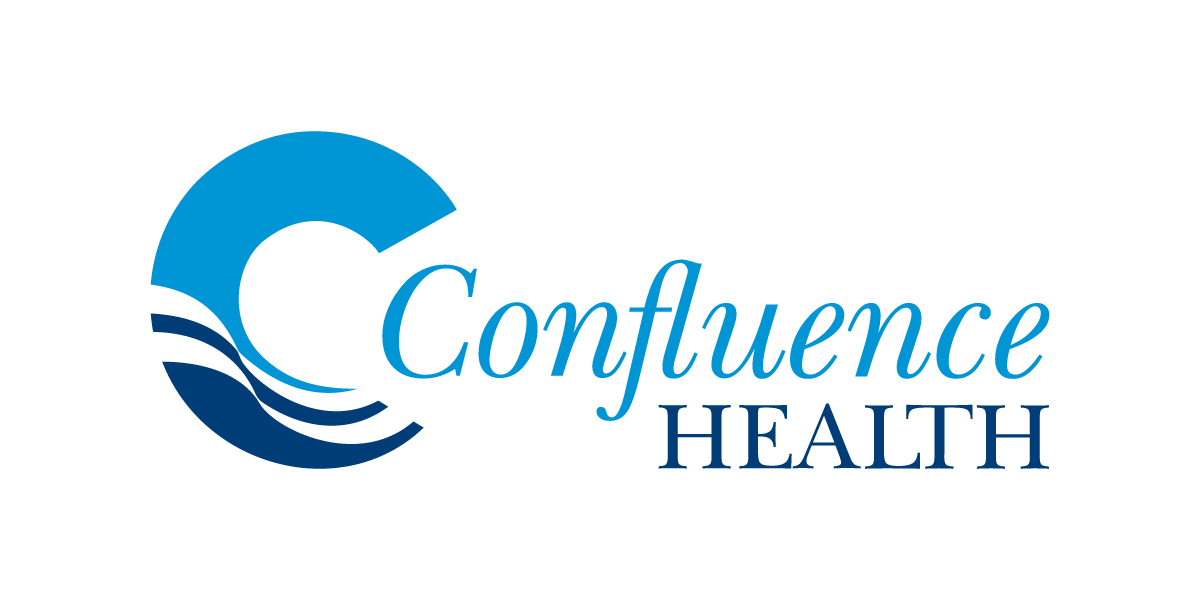 JOINT NEWS RELEASE
July 9, 2019
Media Contact:
Libby Siebens, WVC community relations executive director, 509-682-6436 (Mon.-Thurs.)
Clint Strand, Confluence Health communications and PR specialist, 509-436-6838
Maria Agnew, WVC safety, security and emergency manager, 509-682-6659
Wenatchee Valley College and Confluence Health will host an emergency training exercise at the Wenatchee campus on Friday, July 12. The exercise will take place from 8 a.m. to noon and will include participants from the college, Confluence Health, Wenatchee Police Department, Chelan County Sheriff's Office, RiverCom, Washington State Patrol, Kittitas County Sheriff's Office, Chelan County Fire District 1, LifeLine Ambulance, Ballard Ambulance, Cashmere Fire Department, Cascade Medical, Lake Chelan Community Hospital, Life Flight and Airlift Northwest.
The intent of the exercise is to better prepare the college for an emergency and practice emergency response procedures of the college, local healthcare providers and emergency response agencies serving the Wenatchee area. The exercise will allow everyone participating to practice what they would do in the event of a large-scale emergency.
During the exercise, those on or near campus should expect to see police, fire and emergency medical personnel and vehicles in the vicinity of the college. They may also see actors in makeup depicting realistic-looking injuries (called "moulage," and provided by the nonprofit Moulage Mayhem). While most of the activity will be concentrated on the east end of campus, participants will be seen across campus and a helicopter is scheduled to land on the south end of campus. Additionally, those visiting Central Washington Hospital (CWH) should expect to see increased activity and clearly marked participants during the exercise. Normal operations will continue at CWH and will not be affected by those participating in the exercise.
Those who have signed up for RAVE emergency text alerts may receive a test alert during the drill. The college uses RAVE alerts to send students, employees and the public weather cancellations and other emergency notices. Sign up to receive RAVE text alerts by texting "CAMPUSALERTS" to 67283. Messaging and data rates may apply. Learn more at wvc.edu/Emergency.
Signs will be posted around the exercise perimeter and throughout campus indicating an exercise is in progress. Traffic should not be affected by this exercise. If you choose to come to campus on the day of the drill, please plan to park in the parking lot near Sexton Hall off of Ninth Street or in the Smith Gym parking lot on Fifth Street.
There will be a lockdown drill on the rest of campus from 10 a.m. to 10:30 a.m. For the rest of the day, campus will operate normally, with the following exceptions:
Wells Hall will be closed.
The John A. Brown Library will be closed.
The Music and Art Center (MAC) will be closed.
The MAC parking lot on Fifth Street will be closed.
The visitor's parking lot on Fifth Street will be closed.
The armory parking lot will be closed.
The Wells House and library parking lots off of Ninth Street will be closed.
In accordance with summer operating hours, campus will close to the public at noon.
Wenatchee Valley College, Confluence Health and their local emergency response partners thank the Wenatchee community and surrounding areas for their cooperation and patience as we complete this exercise.
###
Confluence Health is an integrated healthcare delivery system that includes two hospitals, more than 40 medical specialties and primary care, to provide comprehensive medical care throughout North Central Washington. With over 300 physicians and more than 170 advanced practice clinicians, Confluence Health is the major medical provider between Seattle and Spokane. Our goal is to deliver high-quality, safe, compassionate, and cost-effective care close to home. Visit our website at www.confluencehealth.org.
Wenatchee Valley College enriches North Central Washington by serving educational and cultural needs of communities and residents throughout the service area. The college provides high-quality transfer, liberal arts, professional/technical, basic skills and continuing education for students of diverse ethnic and economic backgrounds. Visit our website, wvc.edu.
Wenatchee Valley College is committed to a policy of equal opportunity in employment and student enrollment. All programs are free from discrimination and harassment against any person because of race, creed, color, national or ethnic origin, sex, sexual orientation, gender identity or expression, the presence of any sensory, mental, or physical disability, or the use of a service animal by a person with a disability, age, parental status or families with children, marital status, religion, genetic information, honorably discharged veteran or military status or any other prohibited basis per RCW 49.60.030, 040 and other federal and state laws and regulations, or participation in the complaint process. The following persons have been designated to handle inquiries regarding the non-discrimination policies and Title IX compliance for both the Wenatchee and Omak campuses:
To report discrimination or harassment: Title IX Coordinator, Wenatchi Hall 2322M, (509) 682-6445, title9@wvc.edu.
To request disability accommodations: Student Access Coordinator, Wenatchi Hall 2133, (509) 682-6854, TTY/TTD: dial 711, sas@wvc.edu.
COMUNICADO DE PRENSA
10 de julio de 2019
Contacto en medios:
Libby Siebens, Director Ejecutivo de Relaciones Comunitarias de WVC, 509-682-6436 (Lunes a jueves)
Clint Strand, Especialista en Relaciones Públicas y Comunicaciones de Confluence Health, 509-436-6838
Maria Agnew, Gerente de seguridad y emergencia de WVC, 509-682-6659
Wenatchee Valley College y Confluence Health realizarán un ejercicio de entrenamiento de emergencia en el campus de Wenatchee el viernes, 12 de julio. El ejercicio se llevará a cabo desde las 8 a.m. hasta el mediodía e incluirá participantes del colegio, Confluence Health, Departamento de Policía de Wenatchee, Oficina del Alguacil del Condado de Chelan, RiverCom, Policía Estatal de Washington, Oficina del Alguacil del Condado de Kittitas, Distrito 1 de Bomberos del Condado de Chelan, LifeLine Ambulance, Ballard Ambulance, Departamento de Bomberos de Cashmere, Cascade Medical, Hospital Comunitario de Lake Chelan, Life Flight y Airlift Northwest.
El propósito del ejercicio es ofrecer a los usuarios del colegio una mejor preparación en caso de emergencia y practicar los procedimientos de respuesta de la universidad ante una situación de urgencia, así como poner en práctica la respuesta de los proveedores locales y agencias de salud en el área de Wenatchee. El ejercicio permitirá a todos los participantes ensayar lo que harían en caso de una emergencia a gran escala.
Durante el ejercicio, las personas dentro o cerca del campus observarán la presencia de agentes policiales, bomberos, personal médico de emergencia y vehículos en la vecindad del colegio. También podrán ver actores maquillados con heridas de apariencia realista (mediante una técnica llamada moulage, cortesía de Moulage Mayhem, una organización sin fines de lucro). Aunque la mayor parte de la actividad se concentrará en el extremo este del campus, los participantes recorrerán todo el colegio, y se tiene planificado que un helicóptero aterrice en el lado sur del campus. Además, quienes visiten el Hospital Central de Washington (CWH) podrán ver un aumento de la actividad en el centro hospitalario y a participantes claramente identificados durante el ejercicio. Las operaciones normales del CWH no se verán afectadas por los participantes del ejercicio.
Quienes se hayan suscrito para recibir alertas de emergencia RAVE podrán recibirla durante el simulacro. El colegio usa alertas RAVE para notificar cancelaciones por motivos climáticos y otras noticias de emergencia a estudiantes, empleados y al público en general. Se puede suscribir para recibir alertas de texto RAVE enviando "CAMPUSALERTS" al 67283. Pueden aplicar tarifas de mensajería y datos. Descubra más en wvc.edu/Emergency.
Se colocarán letreros a lo largo del perímetro del ejercicio y en todo el campus para indicar que hay un ejercicio en curso. No se tiene previsto que el tráfico se vea afectado por esta actividad. Si decide venir en auto al campus el día del simulacro, considere usar el estacionamiento cerca de Sexton Hall (al lado de 9th Street) o el estacionamiento de Smith Gym (al lado de 5th Street).
El resto del campus tendrá un cierre por emergencia desde las 10 a.m. hasta las 10:30 a.m. El resto del día, el campus funcionará como de costumbre, con algunas excepciones que permanecerán cerradas:
Wells Hall.
Biblioteca John A. Brown.
Centro de Música y Arte (MAC).
Estacionamiento del MAC en 5th Street.
Estacionamiento de visitantes en 5th Street.
Estacionamiento de la Armería.
Estacionamientos de Wells House y de la Biblioteca al lado de 9th Street.
Según los horarios operativos de verano, el campus estará abierto al público hasta mediodía.
Wenatchee Valley College, Confluence Health y sus aliados locales ante respuestas de emergencia agradecen de antemano a la comunidad de Wenatchee y a los residentes de las áreas cercanas por su cooperación y paciencia durante el ejercicio.
###
Confluence Health es un sistema integral de asistencia médica que cuenta con dos hospitales y más de 40 centros de especialidades médicas y atención primaria para ofrecer atención médica completa a lo largo del Norte Central de Washington. Con más de 300 médicos y más de 170 médicos especialistas, Confluence Health es el mayor proveedor médico entre Seattle y Spokane. Nuestra meta es ofrecer atención médica de alta calidad, segura, humana y económica cerca de su hogar. Visite nuestra página web en www.confluencehealth.org.
Wenatchee Valley College enriquece el Norte Central de Washington al satisfacer las necesidades educativas y culturales de las comunidades y residentes de toda su área de servicio. El colegio ofrece estudios de transferencia, artes liberales, profesionales/técnicos y habilidades básicas de la más alta calidad, así como continuación de los estudios para alumnos de diferentes orígenes étnicos y económicos. Visite nuestra página web en wvc.edu.
El Wenatchee Valley College está comprometido con una política de igualdad de oportunidades en la inscripción de empleados y estudiantes. Todos los programas condenan la discriminación y acoso de cualquier persona por motivos de raza; credo; color de piel; origen nacional o étnico; sexo; orientación sexual; identidad o manifestación de género; cualquier discapacidad sensorial, mental o física o por el uso de un animal de servicio por una persona con discapacidad; edad; estado parental o familias con hijos; estado civil; religión, información genética; veterano retirado o personal militar; o por cualquier otro motivo prohibido por la RCW 49.60.030, 040 y otras leyes o regulaciones federales y estatales, o por participar en un proceso de denuncia. Las siguientes personas han sido designadas para resolver dudas con respecto a las políticas de no discriminación y el cumplimiento del Título IX tanto para el campus de Wenatchee como el de Omak:
Para denunciar acoso o discriminación: Coordinador del Título IX, Wenatchi Hall 2322M, (509) 682-6445, title9@wvc.edu.
Para solicitar ajustes por discapacidad: Coordinador de acceso estudiantil, Wenatchi Hall 2133, (509) 682-6854, TTY/TTD: dial 711, sas@wvc.edu.