WVC student honored at Transforming Lives Awards ceremony in Olympia
WVC student honored at Transforming Lives Awards ceremony in Olympia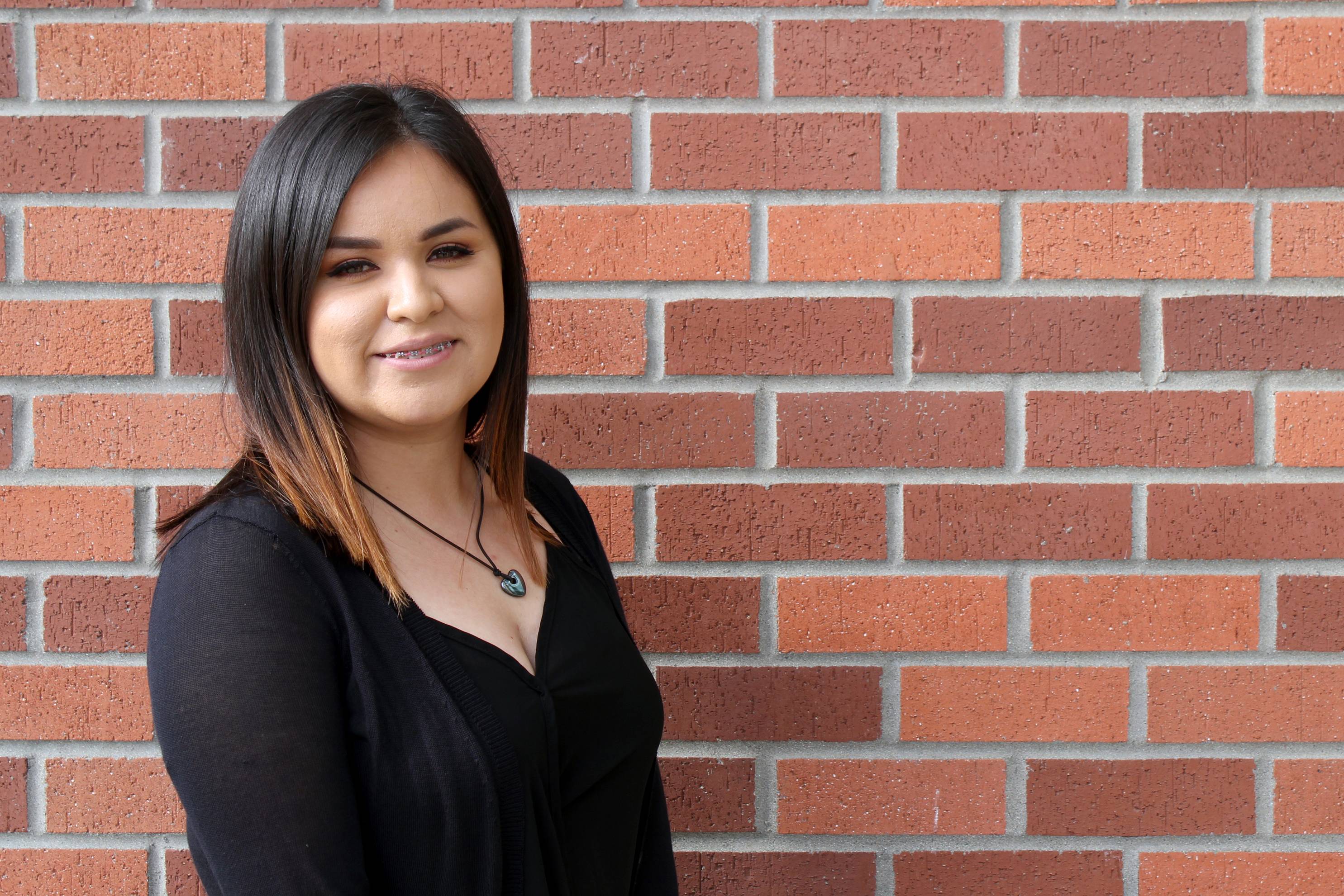 Media Contact:
Libby Siebens, community relations executive director, 509-682-6436 (Mon.-Thurs.)
Maribel Garibay, a Wenatchee Valley College student and the WVC nominee for the Transforming Lives Award, was honored at the Transforming Lives Awards ceremony in Olympia on Jan. 21.
Maribel attended with her sister, her WVC mentor TRIO Student Support Services (SSS) Retention Specialist Ivan Valdovinos and WVC President Dr. Jim Richardson.
Maribel is currently a student at WVC. She plans to graduate with her associate of arts and sciences degree this spring. When Maribel was 23, she gave birth to her son, who had been diagnosed during her pregnancy with Spina Bifida—a birth defect which affects the vertebra. When he was born, Maribel decided to apply to WVC to improve her family's life.
"I was tired of working minimum wage jobs in agriculture," she wrote in her award application. "The feeling of submitting my admissions application was exhilarating yet terrifying. As a first-generation, low-income, nontraditional student, I knew that I would face many challenges throughout my educational journey."
With the help of TRIO SSS, Maribel was able to juggle being a full-time student, employee, wife and mother. She applied to and won scholarships to pay for school and maintained a cumulative grade point average of 3.67. Maribel plans to transfer to a four-year university and study to become a dental hygienist. She hopes to advocate for and provide necessary oral care to disabled, low-income and Latino communities in Washington.
The Washington State Association of College Trustees (ACT) created the Transforming Lives Awards program in 2012 to recognize current or former students whose lives have been transformed by pursuing higher education at a community or technical college. Find out more about the program and view this year's winners at sbctc.edu.
###
Wenatchee Valley College enriches North Central Washington by serving educational and cultural needs of communities and residents throughout the service area. The college provides high-quality transfer, liberal arts, professional/technical, basic skills and continuing education for students of diverse ethnic and economic backgrounds. Visit our website, wvc.edu.
Wenatchee Valley College is committed to a policy of equal opportunity in employment and student enrollment. All programs are free from discrimination and harassment against any person because of race, creed, color, national or ethnic origin, sex, sexual orientation, gender identity or expression, the presence of any sensory, mental, or physical disability, or the use of a service animal by a person with a disability, age, parental status or families with children, marital status, religion, genetic information, honorably discharged veteran or military status or any other prohibited basis per RCW 49.60.030, 040 and other federal and laws and regulations, or participation in the complaint process. The following persons have been designated to handle inquiries regarding the non-discrimination policies and Title IX compliance for both the Wenatchee and Omak campuses:
To report discrimination or harassment: Title IX Coordinator, Wenatchi Hall 2322M, (509) 682-6445, title9@wvc.edu.
To request disability accommodations: Student Access Coordinator, Wenatchi Hall 2133, (509) 682-6854, TTY/TTD: (509) 682-6853, sas@wvc.edu.