31st Annual United Pow Wow in Omak May 11
31st Annual United Pow Wow in Omak May 11
Media Contact:
Libby Siebens, community relations executive director, 509-682-6436 (Mon.-Thurs.)
Livia Millard, multicultural coordinator and academic adviser, (509) 422-7814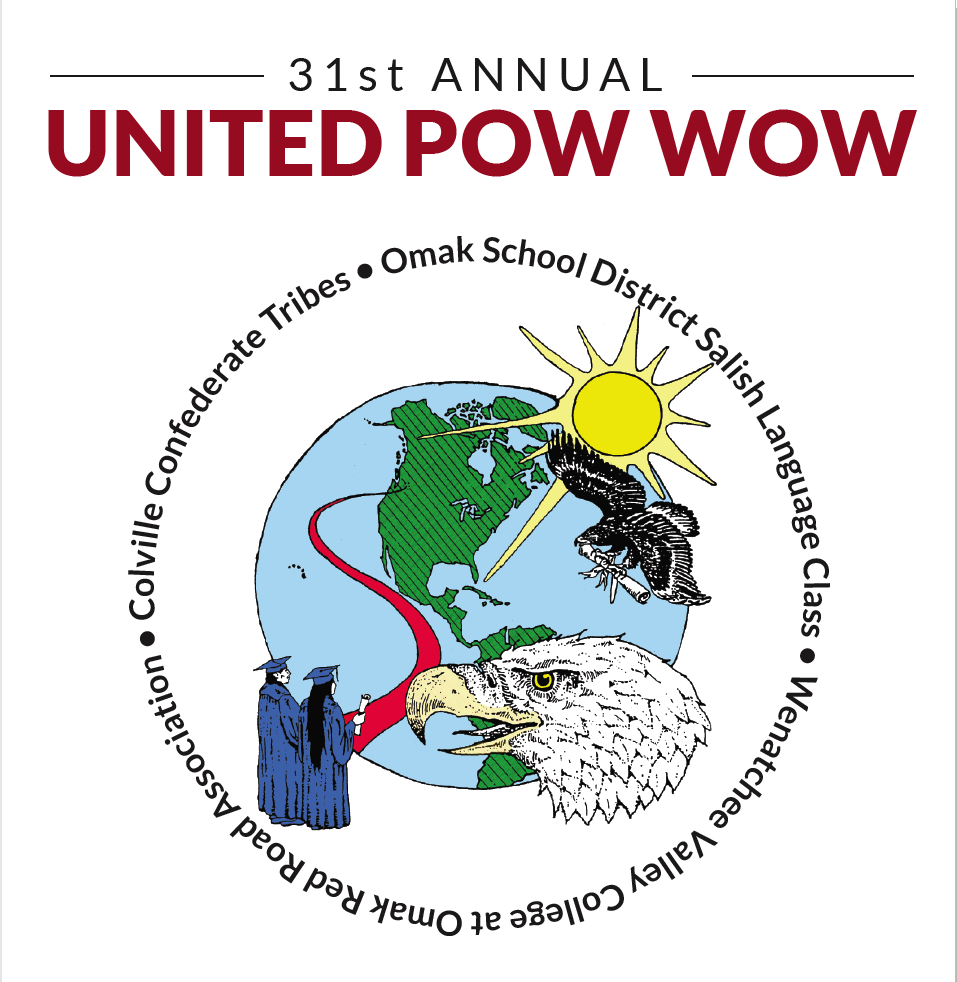 Native American drummers and dancers will gather on Saturday, May 11, for the 31st Annual United Pow Wow at the Omak Tribal Long House. The public is invited to this free event, which includes afternoon and evening grand entries and a dinner.
The first grand entry will begin at 1 p.m., with dinner following at 5 p.m., and an evening grand entry at 7 p.m. Dave Madera will serve as master of ceremonies. Cody Saint will be the arena director. A United Pow Wow queen, princess and brave will also be selected for the 2019-2020 reign.
All drummers and dancers are welcome, and host drums will be chosen at each session.
This drug- and alcohol-free event is funded by the Colville Confederated Tribes, Wenatchee Valley College at Omak Red Road Association and the Omak School District Salish Language class.
For more information, contact Livia Millard at (509) 422-7814, Emily Abrahamson at (509) 826-8520 or Linda Saint at (509) 322-2315.
###
Wenatchee Valley College enriches North Central Washington by serving educational and cultural needs of communities and residents throughout the service area. The college provides high-quality transfer, liberal arts, professional/technical, basic skills and continuing education for students of diverse ethnic and economic backgrounds. Visit our website, wvc.edu.
Wenatchee Valley College is committed to a policy of equal opportunity in employment and student enrollment. All programs are free from discrimination and harassment against any person because of race, creed, color, national or ethnic origin, sex, sexual orientation, gender identity or expression, the presence of any sensory, mental, or physical disability, or the use of a service animal by a person with a disability, age, parental status or families with children, marital status, religion, genetic information, honorably discharged veteran or military status or any other prohibited basis per RCW 49.60.030, 040 and other federal and state laws and regulations, or participation in the complaint process.
The following persons have been designated to handle inquiries regarding the non-discrimination policies and Title IX compliance for both the Wenatchee and Omak campuses:
To report discrimination or harassment: Title IX Coordinator, Wenatchi Hall 2322M, (509) 682-6445, title9@wvc.edu.
To request disability accommodations: Student Access Coordinator, Wenatchi Hall 2133, (509) 682-6854, TTY/TTD: dial 711, sas@wvc.edu.