Wildfire Education professional training for contractors
Wildfire Education professional training for contractors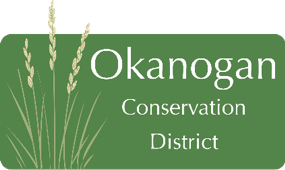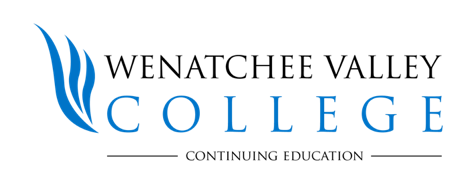 JOINT NEWS RELEASE
Media Contact:
Libby Siebens, community relations executive director, 509-682-6436 (Mon.-Thurs.)
Kirsten Cook, Okanogan Conservation District community outreach director, 509-422-0855 (Mon.-Thurs.)
Wenatchee Valley College Continuing Education, in partnership with Okanogan Conservation District and Okanogan County Economic Alliance, is hosting two free classes this March for local contractors to meet a growing demand for fire mitigation services:
Starting and Growing a Fire Mitigation Business: Saturday, March 23, 8-12 p.m.
Preventing Home Ignitions for Builders and Landscapers: Saturday, March 30, 8-12 p.m.
Classes will take place at the WVC at Omak campus. Register through WVC Continuing Education by calling (509) 682-6900, online at wvc.edu/CED or in person with Cindie Martin at the WVC Omak campus registration office
The Starting or Growing a Fire Mitigation Business class will cover the types of home-hardening and fire-ready landscaping projects that are in demand, the basics of starting/expanding a business and an introduction to government contracting. The class will be co-taught by the Okanogan County Economic Alliance and will connect potential or current business owners with resources to support their work.
The Preventing Home Ignitions for Builders and Landscapers class will bring students up to date on the latest science to protect homes from wildfires through fire-resistant construction and landscaping. A recent survey by WVC Omak found that 78 percent of homeowners would prefer to hire contractors who understand the risk factors that lead to home ignitions during wildfire.
Okanogan Conservation District's Firewise Coordinator Kirsten Cook said that a lack of contractors is a common problem she hears from landowners who are trying to prepare their homes and landscaping for wildfire.
"Several homeowners had to drop out of our home-hardening grant program because they could not find contractors to do projects like installing ember-resistant vents, adding metal flashing, or creating a non-flammable perimeter around the house," Cook said. "As we continue to see wildfires destroying homes around the West, builders and landscapers who can help their clients reduce their risks will be in high demand here in fire country."
###
Wenatchee Valley College Continuing Education offers noncredit classes designed to provide lifelong learning and job skill training opportunities. Visit their website, wvc.edu/CED.
Okanogan Conservation District works collaboratively with land managers to care for natural resources in Okanogan County. Okanogan CD is a non-regulatory local governmental entity formed to provide stewardship planning, education, and conservation incentives to landowners and lessees. All District services are voluntary and provided free of charge without discrimination. Visit their website, okanogancd.org.
The Okanogan County Economic Alliance promotes economic development in the region through planning, research, small business advising and development. The Economic Alliance serves Okanogan County located in North Central Washington. Visit their website, economic-alliance.com.
Wenatchee Valley College is committed to a policy of equal opportunity in employment and student enrollment. All programs are free from discrimination and harassment against any person because of race, creed, color, national or ethnic origin, sex, sexual orientation, gender identity or expression, the presence of any sensory, mental, or physical disability, or the use of a service animal by a person with a disability, age, parental status or families with children, marital status, religion, genetic information, honorably discharged veteran or military status or any other prohibited basis per RCW 49.60.030, 040 and other federal and laws and regulations, or participation in the complaint process. The following persons have been designated to handle inquiries regarding the non-discrimination policies and Title IX compliance for both the Wenatchee and Omak campuses:
To report discrimination or harassment: Title IX Coordinator, Wenatchi Hall 2322M, (509) 682-6445, title9@wvc.edu.
To request disability accommodations: Student Access Coordinator, Wenatchi Hall 2133, (509) 682-6854, TTY/TTD: dial 711, sas@wvc.edu.