Wildfire preparedness classes offered in October and November
Wildfire preparedness classes offered in October and November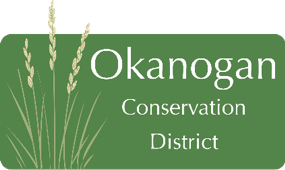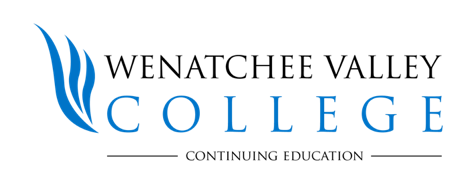 JOINT NEWS RELEASE
Oct. 17, 2019

Media Contact:
Kirsten Cook, Okanogan Conservation District community outreach director, 509-422-0855 (Mon.-Thurs.)
Libby Siebens, community relations executive director, 509-682-6436 (Mon.-Thurs.)
Wenatchee Valley College Continuing Education, in partnership with Okanogan Conservation District, is offering wildfire preparedness classes for those who want to be better prepared for wildfires. Two classes will be offered this fall and students may attend one or both of the classes.
Classes begin Oct. 23 and will take place at the WVC at Omak campus. Register through WVC Continuing Education by calling (509) 682-6900, visiting wvc.edu/CED or in-person with Cindie Martin at the WVC at Omak campus registration office. Learn more about the classes at okanogancd.org/wildfire-education.
The Managing Your Forest Land for Wildfire and Wildlife class will cover how thinning, grazing and prescribed fire can reduce wildfire risks while also maintaining quality wildlife habitat. Instructors will be Rob Lionberger and Ken Bevis from Washington Department of Natural Resources. This year, the class will include a field trip to the Sinlahekin Wildlife Area in Loomis to see how Washington Department of Fish and Wildlife is managing their forest lands for multiple benefits. Snacks and water will be provided; students can pack a lunch if they wish.
Managing Your Forest Land class: Wednesday, Oct. 23, from 6-8 p.m.
Managing Your Forest Land field trip: Saturday, Oct. 26, from 9 a.m.- 2 p.m.
The Fire Ready Home and Landscape class will cover the science of home ignitions and best practices to keep a home from igniting during a wildfire event. Since embers from wildfires can travel over a mile from the main fire, homeowners in more developed areas or surrounded by irrigated agriculture can be at risk along with those in forested or sageland areas. A student who took the class last spring said: "This talk was outstanding: very well-organized, important information, clearly explained, communicated with enthusiasm. Awesome visuals." This class will be offered twice:
Fire Ready Home and Landscape: Wednesday, Oct. 30, 6-8 p.m. or Wednesday, Nov. 6, 6-8 p.m.
###
Wenatchee Valley College Continuing Education offers noncredit classes designed to provide lifelong learning and job skill training opportunities. Visit their website, wvc.edu/CED.
Okanogan Conservation District works collaboratively with land managers to care for natural resources in Okanogan County. Okanogan CD is a non-regulatory local governmental entity formed to provide stewardship planning, education, and conservation incentives to landowners and lessees. All District services are voluntary and provided free of charge without discrimination. Visit their website, okanogancd.org.
Wenatchee Valley College is committed to a policy of equal opportunity in employment and student enrollment. All programs are free from discrimination and harassment against any person because of race, creed, color, national or ethnic origin, sex, sexual orientation, gender identity or expression, the presence of any sensory, mental, or physical disability, or the use of a service animal by a person with a disability, age, parental status or families with children, marital status, religion, genetic information, honorably discharged veteran or military status or any other prohibited basis per RCW 49.60.030, 040 and other federal and state laws and regulations, or participation in the complaint process. The following persons have been designated to handle inquiries regarding the non-discrimination policies and Title IX compliance for both the Wenatchee and Omak campuses:
To report discrimination or harassment: Title IX Coordinator, Wenatchi Hall 2322M, (509) 682-6445, title9@wvc.edu.
To request disability accommodations: Director of Student Access, Wenatchi Hall 2133, (509) 682-6854, TTY/TTD: dial 711, sas@wvc.edu.