Spotlight: Dalton Thomas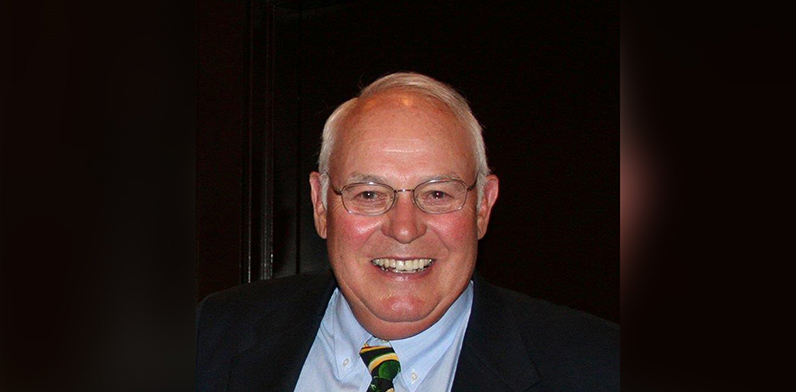 Dalton Thomas, longtime WVC Athletics contributor and community booster, will be inducted into the WVC Athletics Hall of Fame on January 31, 2020.
Dalton Thomas' impact in the Wenatchee area is significant. With more than 50 years in the fruit industry, Dalton is now retired, but he continues to give to Wenatchee Valley College. In 1997, Dalton and his brother Herb donated funds to help construct and maintain the WVC baseball field, named after their father, Paul Thomas Sr.
"Dalton Thomas is one of the most loyal and generous men when it comes to supporting the youth of our valley," said Sandy Cooprider, former WVC athletic director. "He has made a difference in the lives of this community that will live forever."
On March 13,, 1995, the community celebrated the opening of Paul Thomas Sr. Stadium by having Dalton Thomas throw out the first pitch for the inaugural first game. The Paul Thomas Sr. field is also home to the Wenatchee AppleSox baseball team.
"Without this generous contribution to the baseball stadium, the AppleSox would not exist," said Jim Corcoran, founder of the Wenatchee AppleSox. "Their support of the WVC project brought the stadium up to the standards necessary to host a summer collegiate baseball team like the AppleSox. That field was our only option when the team was founded, and it still serves today as one of the best collegiate baseball parks in the Northwest Athletic Conference and West Coast League."
Dalton also donated over a million dollars to turf the infield and build a hitting facility near Wenatchee High School that is used by youth, high school and WVC athletes.
"I am so glad to have been able to upgrade these parks and ball fields in town," he said. "The kids and young people of our community need these places and I am just thankful that I am able to do it."
Dalton is the youngest son of Paul "Tommy" and Marguerite Thomas, founders of Oneonta Trading Corporation and the first exporter of Washington apples. Dalton was raised in East Wenatchee with his two brothers, Paul and Herb, and was a graduate of Wenatchee High School in 1960. Dalton went on to graduate from the University of Washington.
In 1965, Dalton and his brother Herb started working for Oneonta, and in 1971, they acquired the business from their father. In 2002, Dalton acquired sole interest in Oneonta, now Oneonta Starr Ranch Growers. Oneonta Starr Ranch Growers received the Washington State Governor Trader of the Year Award in 2006, and in 2008, created Diamond Starr Growers, one of the largest pear marketers in the Northwest.
"I've known Dalton for more than 40 years," said Reggie Collins, vice president and director of Chelan Fresh Marketing. "You can use all kinds of words – generous, loyal, trustworthy, wise and insightful – to describe him. But one thing's certain: He's the one you'd like to be in the trenches with."