Spotlight: Shannon Rodman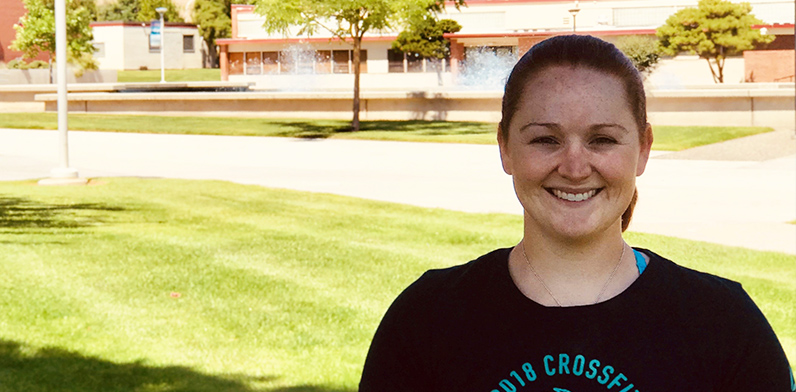 "I could not have done what I've done without coming first to WVC. I built so many strong relationships with the professors... I graduated from WSU in the top 10% of my class and it is because I learned the skills I needed to succeed right here at Wenatchee Valley College." - Shannon Rodman, History professor, Omak campus
Shannon Rodman started her journey here at Wenatchee Valley College almost a decade ago with the goal of pursuing a degree in nursing. But in the process of fulfilling a general education requirement with a random history class, Shannon's life took a turn.
"That's where it all began," she said. "Professor Dustin Clark's history class got me started on this track and it was while writing my last paper for his class that I had that a-ha moment and thought, 'I could do this!' "
Shannon graduated from WVC in 2012. She received her bachelor's degree and from Washington State and her master's degree in history from Central Washington University.
"I could not have done what I've done without coming first to WVC. I built so many strong relationships with the professors," she said. "I graduated from WSU in the top 10% of my class and it is because I learned the skills I needed to succeed right here at Wenatchee Valley College. One course turned the whole direction of my life and I've never looked back."
As a history professor at WVC Omak, Shannon is motivated to connect with her own students in the same way.
"I want to know their names and more importantly, know my students as individuals. It makes a difference," she said. "I want them to know they are not just a paycheck to me. I also want them to really understand and enjoy learning about history."
Previously, Shannon was an adjunct instructor at WVC and Big Bend Community College. In spring 2019, she accepted a full-time history instructor position in Omak.
"My favorite part of working at WVC is all the students, hands down. And, I really like working with my former professors. Working with these people who I idolized when I was a student is amazing," she said. "I love what I do. It doesn't feel like work. I don't think I've ever worked a day in my life. Seeing the students actually get involved in the subject material, seeing that light bulb click – that is just the best part."