Opportunity Grant
The Opportunity Grant is available for eligible students.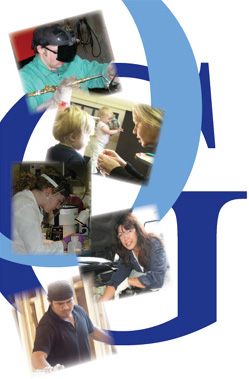 Eligible programs of study:
Accounting
Aerospace Electronics**
Automotive Technology**
Business Computer Technology
Computer Technology**
Criminal Justice
Early Childhood Education
Environmental Systems and Refrigeration Technology**
Industrial Electronics Technology**
Machining**
Medical Assistant
Medical Laboratory Technology
Nursing
Radiologic Technology**
Welding**
Eligible students may receive funds to cover tuition, mandatory fees, books and supplies for 45 credits in qualified programs.
Support services such as tutoring, career advising, college success classes and possible emergency assistance are also part of the Opportunity Grant program.
You may be a full- or part-time student and have up to three years to complete your studies (45 credits in a qualified program).
Opportunity Grant student eligibility is based on:
Washington resident student status (RCW 28B.15.012)
Enrollment in grant eligible program of study
Family income that is at or below 200% of federal poverty level
Financial need based on the FAFSA or WASFA
To see if you pre-qualify and to register for the free information session, visit startnextquarter.org.
Grant Application:
For more information on program requirements, eligibility and how to apply, contact:
Erika Schenkvonstauffenberg
Workforce Grants Coordinator
(509) 682-6964
Grants House, 1337 Fifth Street, Wenatche, WA
eschenkvonstauffenberg@wvc.edu