TRIO SSS Blog
Get to Know TRIO
October 26, 2020
Belen Bazan-Delgado, Retention Specialist
I began my educational journey at the University of Washington-Seattle (UW), where I majored in Sociology with a minor in Education, Learning, and Society. At UW, I was involved in various student clubs and two student support programs, CAMP (College Assistant Migrant Program) & TRIO Student Support Services (SSS). Being a part of these programs helped me tremendously. Their holistic approach to advising provided me with personal and academic skills to succeed, persist, and graduate. I am currently pursuing a master's degree in educational counseling from the University of Southern California (USC). Through my studies, I aspire to make intentional and long-lasting effects to help reduce educational disparities. I plan to continue working with students from underserved communities to create educational equity and increase students' success in higher education.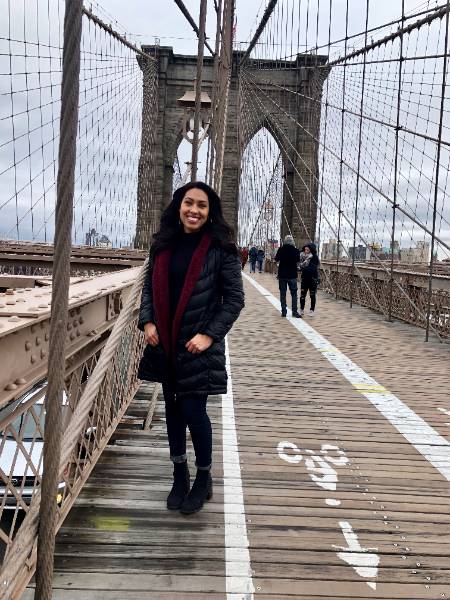 I chose to work for TRIO SSS at WVC because of the community they serve and its mission to help first-generation, low-income, and students with disabilities persist, graduate, and transfer to four-year institutions. As a first-generation student and person from a low-income background, I benefited a lot from TRIO. I experienced first-hand that TRIO WORKS, and I wanted to give back to my community and work for a program that wants to see their students succeed. TRIO provides many great workshops, academic and career advising, and tools for students to be successful scholars. I am happy to be in a position where I can provide guidance and help students navigate the college system.
Jenna Shrewsbury, Program Assistant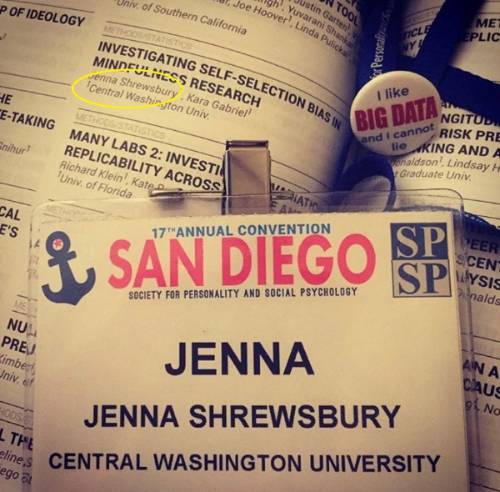 I dropped out of high school early in my senior year. About a year after I was supposed to graduate, I obtained my GED and began looking toward furthering my education. As a first-generation student, I started my higher education journey at Green River Community College (now Green River College) in Auburn, WA. There, I found two deep passions for my life: Psychology and Student Services. After earning my Associate's degree, I transferred from GRC to the University of Washington in Seattle (UW), where I ultimately obtained a Bachelor of Science in Psychology with a minor in Philosophy. After UW, I worked toward my Master of Science in Experimental Psychology at Central Washington University in Ellensburg for two years. I then moved to Wenatchee where I have focused on building a career in stu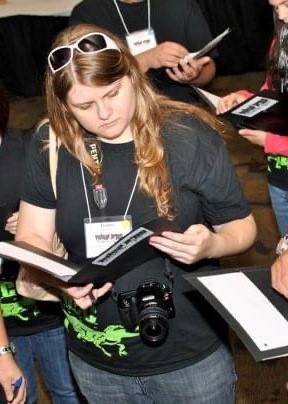 dent services, utilizing my psychology background.
I am thrilled to work for TRIO SSS here at WVC. While I was a first-generation student myself, I never utilized the TRIO services that were available to me. When I heard about the program, I didn't understand all of assistance the program offered. In hindsight, I wish I could tell my past self to explore those options because I faced a lot of challenges in my education that my friends and family did not understand. Working with TRIO now gives me an opportunity to share my knowledge as a first-generation student with others who may face similar struggles.


__________________________
Welcome to the 2020-2021 Academic Year

September 22, 2020
Jenna Shrewsbury
I'd first like to say that I am incredibly proud of you. Whether you are continuing your education, newly enrolled, or just looking for information, you're adapting to big changes. It hasn't been easy so I'll say it again: I'm proud of you.
As we head into the 2020-2021 academic year, the TRIO SSS team here at WVC is excited for positive changes ahead. We have spent the past several months making some big changes to the ways in which we work and help our students. The biggest and most obvious change has been working from home since March 2020. Making this change has forced us to adapt and I, for one, am excited about the ways in which we've changed to better serve our students.
Both the TRIO team and WVC as a whole have been working hard to find new ways to assist our students virtually. If you haven't taken a little time to explore the WVC main website, please do so. There are many helpful tools, departments, and services available to you, including a list various student resources. As far as TRIO goes, in addition to updating our website, we are also making some updates to our social media pages. You can find WVC TRIO SSS on Facebook, Instagram (@wvc_trio), or Twitter (@TRIOsssWVC). Current students will also soon see TRIO on their Canvas home page to help them stay focused and connected.
Furthermore, we are also making changes to the ways we schedule appointments. As a reminder, TRIO SSS participants are expected to meet with the TRIO team at least two times each quarter. Current TRIO scholars can now book appointments on our website by visiting the TRIO homepage or our TRIO staff page. Or you can simply visit our scheduling page directly here.
TRIO Scholars are also expected to attend at least one event or workshop per quarter. Fall Quarter workshops will all be virtual, so attending has never been easier. If you aren't able to attend workshops in real-time, we will provide recordings for them as well so that you can "attend" at a day/time that works for your schedule.
Upcoming TRIO SSS Virtual Events/Workshops Fall Quarter 2020
Welcome Back Social (live via Zoom) – Tuesday, September 29th 1:00pm – 2:00pm
Financial Aid Workshop (live via Zoom) – Wednesday, October 14th 4:00pm – 5:30pm
Scholarship Workshop (live via Zoom) – Friday, November 20th 1:00pm – 2:30pm
Motivation Workshop – (Pre-recorded) – Released early November
Finally, we are introducing this new TRIO Blog. The goal of this page is to provide monthly updates and give you more resources to succeed in meeting your education and career goals. Check back monthly for updates.
Have a wonderful start to fall quarter, stay healthy, and stay safe!